Cost, range, size, and reliability are all key challenges facing LiDAR design engineers. New technologies have emerged that address all these challenges in long-range ToF and FMCW LiDAR including a triple-junction, laser diode development and high-gain SOA arrays for military, medical, industrial, and automotive LiDAR applications. The shrinking cost of 1,550 nm sources is making 1,550 nm viable, especially considering the latest advancements in the triple-junction, laser diode sources. A benchmark study of 1,550 nm versus its 905 nm counterpart demonstrated that a LiDAR with a triple-junction, laser diode at 1,550 nm generated 80 times more photons, and more photons results in more pixels and a more robust 3D picture from point clouds. This 60-minute Webinar examines these and other advancements that innovations in triple-junction, laser diodes bring to LiDAR including increased range capabilities and lower costs.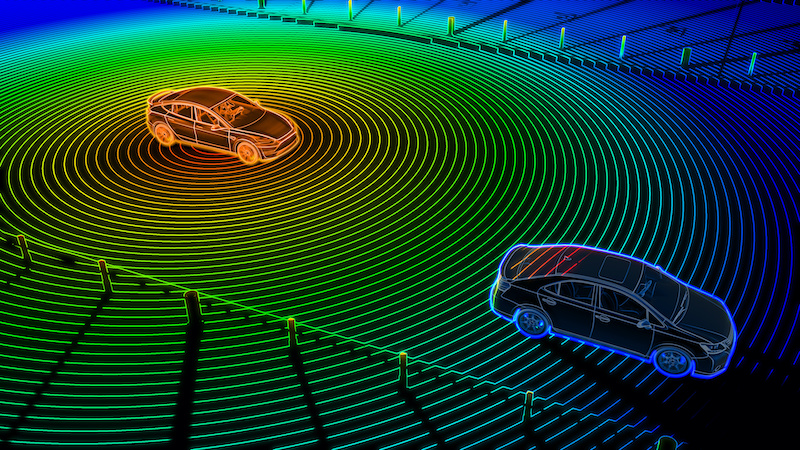 Topics include:
New technology developments in triple-junction laser diodes
How the triple-junction diodes are immune to catastrophic optical damage
Reliability data on triple-junction laser diodes
A Q&A session will follow the technical presentation.
Speakers:
Sidi Aboujja, Ph.D., Chief Technology Officer, SemiNex

Dr. Sidi Aboujja has more than 20 years of experience in the design and development of best-in-class semiconductor products and currently serves as SemiNex's Chief Technology Officer. His career has included tenures at well-known companies within the semiconductor laser industry including Excelitas Technologies and PerkinElmer Optoelectronics. Dr. Aboujja holds a master's degree and doctorate in optoelectronics and electronics from the University of Metz as well as a doctorate in physics from the University of Sherbrooke. He holds several design patents and has published numerous technical articles on next-generation semiconductor designs.
Daniel Chu, Ph.D., Vice President of Marketing, SemiNex

Dr. Daniel Chu serves as Vice President of Marketing for SemiNex, where he shares his technical laser expertise and marketing knowledge to assist customers in developing best-in-class laser systems. He is a laser physicist with extensive experience in semiconductor laser product management and applications engineering, which he developed over more than 25 years working in the laser and optics industry including tenures at well-known companies such as OSRAM and SDL. Dr. Chu has developed a benchmark calculator based on LiDAR physics to deliver the target performance for high-speed autonomous vehicles and works directly with LIDAR customers to optimize their LIDAR designs for both performance and cost. He holds a master's degree and a doctorate in electrical engineering from Northwestern University.
Moderator:
Amanda Hosey, Editor, SAE Media Group

By registering for this Webinar you agree to receive product announcements and special offers from SAE International via e-mail. By submitting your personal information, you agree that SAE Media Group, an SAE International Company, and carefully selected Partner Sponsors of this content may contact you and that you have read and agree to the Privacy Policy (CA Residents refer to Section D of the Privacy Policy). You may opt-out from communications at any time. You may reach us at This email address is being protected from spambots. You need JavaScript enabled to view it..
---