Page 1 of 3
The Ford Focus Electric is the industry's first car to feature 100 percent sustainable clean technologies in interior materials, including seat fabrics with Unifi's REPREVE®-branded fiber made from recycled plastic bottles. Ford, through the use of REPREVE, plans to divert about 2 million post-consumer plastic bottles for use in the new Focus Electric and other new vehicles for this model year. The Focus Electric contains REPREVE-based fabrics that are made from the equivalent of about 22 recycled PET (polyethylene terephthalate) bottles in each car.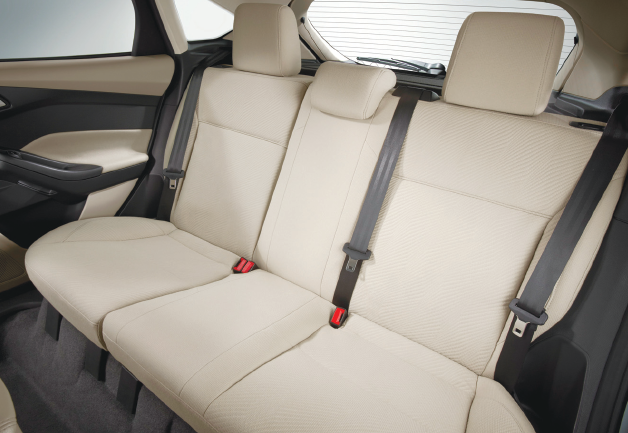 The REPREVE seat fabric is a polyester fiber made from a hybrid blend of recycled materials, including post-industrial fiber waste and post-consumer waste such as the plastic water bottles made of PET. Using REPREVE also reduces energy consumption by offsetting the need to use newly refined crude oil for production. The technology meets all Ford design and comfort requirements.
Currently, Ford vehicles are approximately 85 percent recyclable at end of life. Ford's goal is to have its vehicles be 100 percent recyclable. In 2009, Ford mandated that fabric suppliers use a minimum of 25 percent recycled content for all 2009 and beyond model year vehicles. Since then, 37 different fabrics meeting the requirements have been developed and incorporated into Ford vehicles.
Examples include soy foam seat cushions and head restraints, wheat straw-filled plastic, castor oil foam in instrument panels, recycled resins for underbody systems, recycled yarns on seat covers, and naturalfiber plastic for interior components.
Learn more here.
Wireless Charging System for Electric Vehicles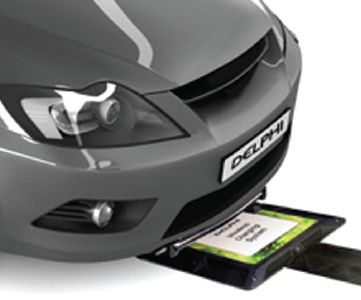 Delphi is developing a wireless charging system that will automatically transfer power to a vehicle. The system was developed in cooperation with WiTricity Corp., a wireless energy transfer technology provider. It will enable an electric vehicle's battery to be recharged without the hassle of cords or connections. This hands-free charging technology is based on highly resonant magnetic coupling, which transfers electric power over short distances without physical contact, allowing for safer and more convenient charging options for electric vehicles.
The high-efficiency wireless energy transfer technology will require no plugs or charging cords. Instead, a magnetic field from a source resonator on the ground is aligned with a capture resonator mounted underneath a vehicle. The source of the power can be located on a garage floor or embedded in a paved parking spot. The energy receiver will be located under the vehicle.
The wireless charging system is comprised of a vehicle-mounted capture resonator and interface electronics fitted to the bottom of the vehicle, vehicle power and signal distribution systems, stationary source resonator pad mounted on the ground, and the stationary charging controller.
Compared to inductive systems, this highly resonant magnetic coupling technology will efficiently transfer power over significantly larger distances. The system can fully charge an electric vehicle at a rate comparable to most residential plug-in chargers, which can be as fast as four hours.
Learn more here.