Page 1 of 2
As traditional Computer-Aided Design (CAD) software expands with more simulation capabilities and wider enterprise data management, software vendors are meeting customers' demands with solutions that encompass the entire product development process, from initial design through end of life. In our annual poll of executives at leading CAD software companies, we learned how CAD continues to evolve, and what some of the important trends are for 2014.
The Reinvention of CAD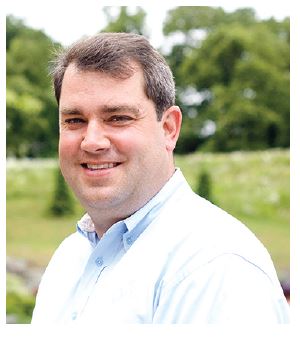 The executives we polled all agreed that the definition of CAD has evolved over the years, and continues to morph into many types of solid modeling and design software. "CAD used to be an electronic means of creating and displaying lines and arcs and dimensions," explained Aaron Kelly, Vice President of User Experience and Product Portfolio Management at Dassault Systѐmes SolidWorks. "It evolved decades ago to refer to solid modeling, 3D visualization, and related parts and assemblies. Now, the definition of CAD has evolved much further. Today, the CAD user expects much more from the promise of 3D introduced decades ago," said Kelly. "Now there is an expectation of workflow-specific functionality. A production-ready mechanical CAD program must have sheet metal design tools, weldment tools, routing tools, plastic parts design tools, and mold design tools, or it's destined to be overlooked."
While there are software vendors that still consider themselves to be solely CAD companies, many of them have changed, based upon demands in the marketplace, to provide better overall process coverage across the entire enterprise, according to Brian Thompson, Vice President of Product Management, CAD Segment, for PTC. The key, added Thompson, is to offer solutions that span the time first product requirement is written, all the way through the development process and beyond.
"The term CAD is one of those terms that immediately resonates with customers all over the world," Thompson said. "It certainly isn't becoming antiquated, but is now a piece of the overall product design solution." Customers, he said, are putting a high-fidelity 3D CAD model at the center of their development process, resulting in considerable efficiency gains.
Chris Randles, President and CEO of SpaceClaim, agrees that there is nothing antiquated about the term CAD, which still applies to traditional parametric-feature-based CAD vendors. "The core technology is the same, and the job function is the same, so changing the name for it is a semantics exercise. We see CAD continuing to be an important step in many companies' product development process," said Randles, "but the use of 3D is expanding rapidly, while the use of traditional CAD is not."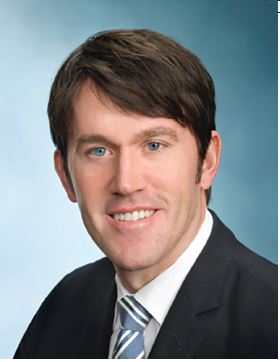 The most important role CAD must still play is to increase engineers' productivity, according to John Fox, Vice President of Marketing for Siemens PLM Software's Solid Edge and Velocity Series products. "A big part of that is 3D design — what's traditionally been called CAD. We believe CAD provides a central functionality, but we're now more focused on a broader set of capabilities addressing the whole product lifecycle," said Fox.
The Present and Future of Mobile Design
As more designers and engineers need to work anywhere, anytime, they are looking to mobile devices such as tablets to follow the route of the laptop and gain enough computing power to support full-function 3D modeling. The question is how software vendors will keep up with such demands.
"Mobile devices have a role in both the creation and consumption worlds," stated Kelly. "Mobile devices today enable users to access anything connected to the Web. Computing power on a mobile device is less important if the computation is done on servers. That being said, mobile devices help people share design data in places where they could not in the past." Kelly added that he has seen an evolution from the workstation to the laptop, and now to the mobile device to access data in the field, and it's up to the vendors to leverage new user interactions for design software to offer more value on mobile devices.
Fox agrees that mobile devices tend to be considered more appropriate for content consumption, rather than creation, but that perception will begin to change quickly. "Some mobile devices are already bridging that gap. A bigger viewable area helps visualize and increase the efficiency of content creation — easily addressed by a bigger device or an added monitor."
While Randles explains that SpaceClaim users can edit models created in any CAD system or design 3D models from scratch on a tablet, "the question is how far can we push that capability. We are working to provide remote users the power to access a shared modeling session on phones, tablets, or PCs, and work together with colleagues to edit geometry," he added.
"Access to models is not to be dismissed lightly," Randles noted. Many companies are looking toward real-time collaboration as the next big step in speeding their workflows. To be nimble, companies need to incorporate feedback and intelligence from people across the organization as quickly as possible, and with an increasingly mobile/remote workforce, and that often means accessing that intelligence on the device employees have with them."
Currently, world-class 3D CAD systems are built to take advantage of the best computing resources available, and these resources tend to exist in workstations or laptops. Said Thompson, "For the near future, our customers are specifically asking for a richer interaction with their 3D CAD models on mobile platforms, but they stop short of asking for full-fidelity modeling capabilities. They want to use today's fairly powerful mobile devices to view, mark-up, collaborate, and perform other functions of the everyday engineer, and the fact that these devices can support those activities is already great evidence of progress."