Page 1 of 2
In our annual poll of executives at leading analysis and simulation software vendors, we found that both 3D printing and the cloud will have increasing impact on CAE in 2015, and users will demand additional multi-physics capabilities to simulate larger, more complex models.

Last year, our roundtable participants predicted that simulation would become a necessity for survival in many industries, given the economic climate and the need to reduce the costs of physical prototypes. As the proliferation of 3D printing continues to decrease the number of prototypes needed, more industries are turning to additive manufacturing technology, which in turn impacts how — and when — simulation is performed.
"The maker mindset that takes advantage of 3D printing is certainly having a big effect on analysis and simulation usage and scope," said Dale Berry, Senior Director of User Experience for Dassault Systemes SIMULIA. "When you can print a 3D object that could not be manufactured using traditional means, then simulation is no longer a luxury — it's a necessity to ensure that the final product design is functional, long-lived, cost-effective, and robust."
Optimized designs that are virtually tested by simulation can be printed rapidly in 3D models, which can have a dramatic effect on the way design cycles are perceived, according to David Vaughn, Vice President of Marketing for CD-adapco. "Any technology that reduces the time to prototype a design is further supporting the growing trend toward using more engineering simulation earlier in the design process."

Dominic Gallello, President and CEO of MSC Software, agreed that being able to go directly from the computer to part also means that simulation must be pushed farther up the design chain, and in many cases, even before CAD. "3D printing opens up the possibilities for the math (simulation) to come before CAD, not just as a checking tool after CAD. You can deliver all kinds of unusual shapes for load-bearing parts without having to change expensive hard tooling — you just print."
Svante Littmarck, President and CEO of COMSOL, Inc., agreed. "The ability to print 3D drawings is a very positive thing for software companies in the modeling and simulation market. It takes engineers one step closer to production by allowing them to print prototypes directly from their analysis or design software." This type of manufacturing, added Littmarck, eliminates at least one level of communication, since a 3D prototype can be produced by the analysis expert right away.
"From the simulation perspective, whether the model is created by 3D printing, or by using nuts and bolts to hold components together, the simulation data is similar," said Bruce Klimpke, Technical Director at Integrated Engineering Software. "Of course, the CAD data for 3D printing has to be precise. These models are usually more amenable to simulation."

The leap from physical testing to 3D printing means that old design rules no longer apply. Added Berry, "It is ironic that despite the fact that you can print such objects faster than ever before, you have to rely on simulation rather than testing more so than ever before to get it right."
The increasing dependency on simulation in the manufacturing process has caused software vendors to think differently about integrating 3D printing into the current workflow, according to Derrek Cooper, Director of Simulation Products for Autodesk. "In the CAD space, for example, you're seeing more support for 'output' to 3D printers, similar to the emergence of integration with CAM many years ago. The main difference is that CAM is an established and understood market, where the additive processes are being developed and tweaked in real time."
Cloud-Based Engineering
Engineering and simulation in the cloud was an important trend our executives were watching for in 2014, and as 2015 approaches, cloud-based software is poised to change the paradigm of how — and where — simulation can be performed. Software vendors are finding the cloud to be "an important, emerging way for our customers to access the power of CAE," said Jim Rusk, Senior Vice President for Product Engineering Software at Siemens PLM Software. Added Mark Sherman, Director of FEMAP Product Development at Siemens, "Cloud technology has reduced the latency in running GUI-based software, but there's nothing better for interacting with a large FEA model than local high-performance hardware."
Before trying to help their customers navigate cloud-based simulation, vendors must understand its benefits and pitfalls. "Cloud-based engineering simulation is a complex undertaking for end-to-end workflows, involving a focus on access to data, interactive HPC job management, and high-performance 3D graphics," said Barbara Hutchings, Director of Strategic Partnerships at ANSYS. "We're working with customers who want to implement simpler cloud-based workflows — template workflows that can be exposed in a browser, without complex application access."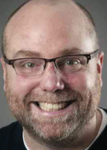 For users in high-tech, high-security industries like aerospace, cloud-based engineering has not hit in a big way yet, said Gallello. "CIOs are certainly thinking about private clouds. Security for these firms is of huge concern. 'Anytime, anywhere' does not exactly fall in line with this, especially when it comes to product IP. I believe the walls of the fortresses are going to be built higher going forward."
And offering cloud-based simulation and analysis tools just for the novelty of it is not useful, stated Darrell Teegarden, Mechatronics Product Manager at Mentor Graphics. "If the cloud products that emerge over the next couple of years don't address fundamental issues, then they won't be successful.
"Simulation and analysis using cloud services will most certainly become an everyday use paradigm," Teegarden added, but "it will be most valuable as it becomes integrated into solutions that bridge the innovation-to-implementation bottlenecks."
Managing Data — and Humans
Managing simulation data continues to be a bottleneck. As high-performance computers enable more simulation data to be aggregated, analysts and engineers must be able to interpret the results. This bottleneck requires management of both the data and the humans. "It's up to the analysis software engineer to create the tools necessary for efficiently generating and analyzing big data sets," said Littmarck. "Of course, it's also a human management issue to use such tools efficiently."
Gallello agreed that the key is to use data management tools efficiently and effectively. "High-performance computing delivers more results faster, but there are not enough trained engineers to interpret the results. The key is to deliver these results side-by-side with past decisions that were made," he said. Klimpke added that "the bottom line is to determine when enough time is spent on analysis in order to make a decision."