Page 1 of 2
The SAE World Congress, presented by SAE International, assembles the best talent in the automotive industry. Experts, management teams, engineers, and executives gather to collaborate and address current challenges, and seek new opportunities for discovery and exploration. The theme of the 2015 World Congress — held in Detroit from April 21-23 — is Leading Mobility Innovation, and challenges engineers to create mobility for the future through innovative technologies.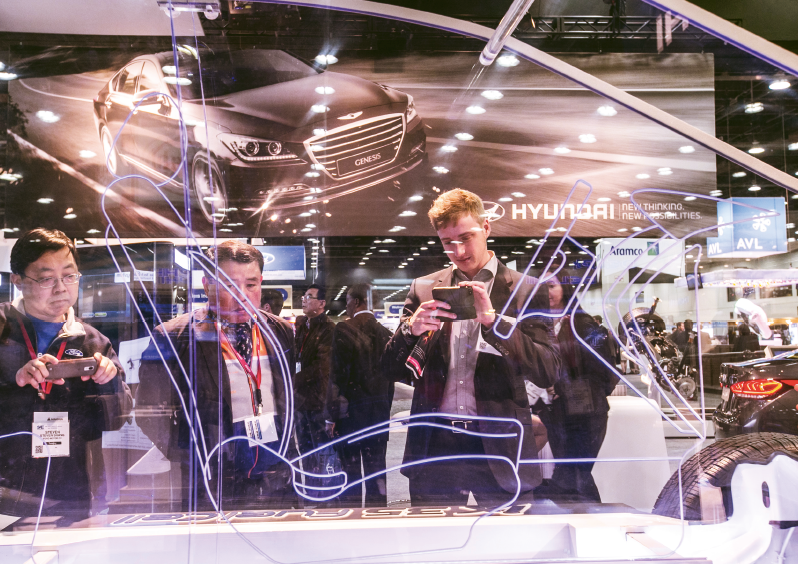 More than 11,000 engineers, executives, academics, and government and military personnel attended the SAE 2014 World Congress. This year's event, hosted by Honda, will offer three days of networking opportunities and more than 1,500 technical presentations for attendees from more than 40 countries. Visit www.sae.org/congress for more information.
NEW! Tech Hub
Located on the exhibit floor and completely new for 2015, the SAE World Congress Tech Hub will feature industry experts addressing technical advancements most critical to the sustained advancement and growth of the automotive industry, and will enlighten their colleagues with concepts not yet mature enough for formal technical paper presentation. Thought leaders from outside the industry will also challenge attendees with ideas and concepts that may be transferable, thought provoking, or even disruptive.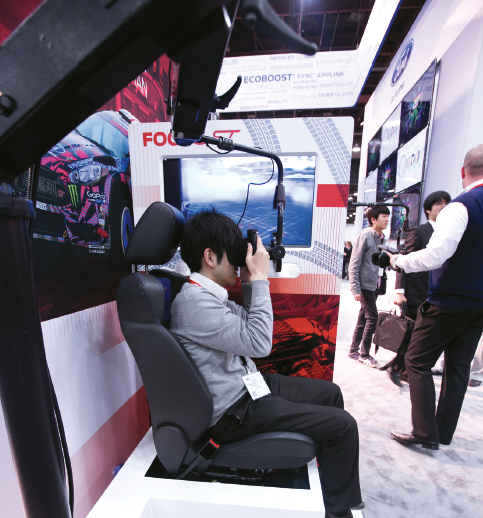 With the theme "Influences on Future Design," the Tech Hub was developed with automotive engineers and other key stakeholders in mind. It integrates information sharing in short, impactful segments presented in diverse, non-traditional methods (such as hands-on demonstrations, engaging talks, etc.). Unlike other aspects of World Congress, the Tech Hub will provide information focused on topics specific to, or that can be transferred to, automotive engineering practices and support.
Featured experts from electronics, aerospace, motorsports, and other industries will address innovations, technology advancements, and disruptive ideas via SAE TechTalks. These short, informational presentations give an overview on conceptual technologies. The TEDx-like talks are featured daily in the Tech Hub.
TechTalks will include presentations from NASA's Matthew Heverly, lead driver of the Curiosity Mars Rover, discussing autonomous vehicles; Ford Motor Co. on the use of virtual reality; Toyota on robotics; Intel on the Internet of Things and the automobile; and Honda on vehicle lightweighting. Also featured will be a "Best of TEDx Detroit" with entrepreneurs, thinkers, and artists who participated in the TEDx Detroit event last September.
Vehicle lightweighting also will be the focus in a vehicle teardown and analysis of the BMW i3 and Nissan Murano. The presentation will include an analysis of materials chosen for the vehicles, crash-worthiness of materials, and tradeoffs of using certain materials.
Find the complete Tech Hub schedule at www.sae.org/congress/tech_hub.htm.
Technical Sessions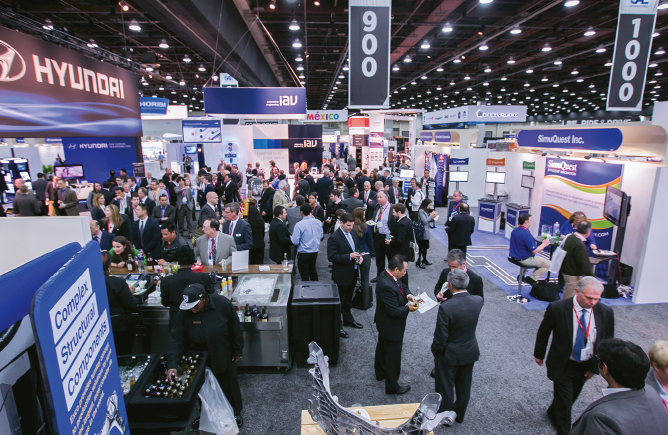 The solutions-oriented Technical Sessions at SAE World Congress provide the perfect opportunity for engineering professionals to discover, collaborate, and engage with peers from around the globe. These Technical Sessions, developed by industry professionals to maximize industry relevance, are designed to allow industry members of all levels to gather relevant and stimulating information to enhance skills and creativity today. Technical Session categories include Integrated Design & Manufacturing, Propulsion/Powertrain, Management & Marketplace, Electronics, Materials, Emissions/ Environment/Sustainability, and Body/Chassis/Safety/Structure.