Page 2 of 2
Opening Keynote
Ray Kurzweil, Director of Engineering at Google, is one of the world's leading inventors, thinkers, and futurists, and will present the keynote address at Tuesday's opening ceremony. Kurzweil was the principal inventor of the first CCD flatbed scanner, the first omni-font optical character recognition, the first print-to- speech reading machine for the blind, the first text-to-speech synthesizer, the first music synthesizer capable of recreating the grand piano and other orchestral instruments, and the first commercially marketed large-vocabulary speech recognition. At Google, he heads a team developing machine intelligence and natural language understanding.
Innovators Only Exhibition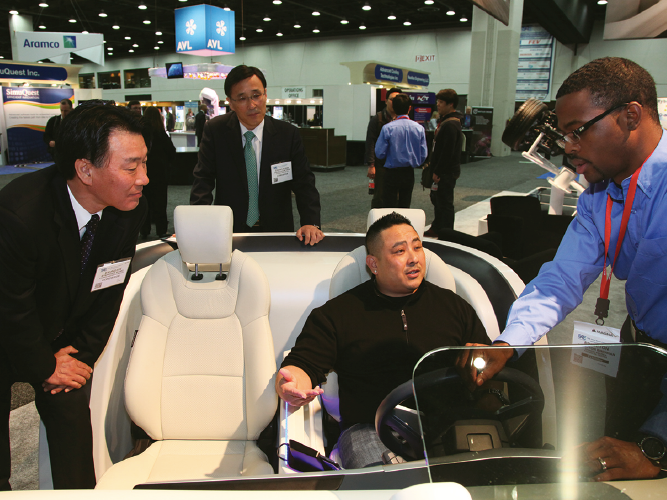 This exclusive opportunity is limited to companies who accept the "Innovators Only" challenge and have proven to be top industry innovators and solution providers. The Innovators Only Exhibition supplies the perfect venue for engaging a qualified audience of reviewers, collaborators, and customers. Learn more at www.sae.org/congress/exhibit.
Special Events
SAE is planning exciting activities to engage and foster young professionals and students at World Congress. Programs and activities are designed to inform, encourage, and motivate the leaders of tomorrow. This initiative will provide solid leadership principles, and a valuable opportunity to learn from and network with executives from major corporations.
Take the wheel and test drive the latest innovative technologies, recent launches, and specialty or halo vehicles on the Ride and Drive 10-minute course. Ride and Drive is open to all registered attendees. In 2014, 29 vehicles saw over 2,200 riders drive the Fiat 500e, Honda Civic EX, Hyundai Tuscon FLEV, Hyundai Genesis, Jeep Grand Cherokee SRT, and many of the other participating OEM and supplier vehicles.
The SAE 2015 World Congress Career Fair will provide the opportunity for mobility industry engineers and professionals to explore available jobs, network, and meet with professional recruiters and representatives from OEMs and suppliers.
Chat with the Experts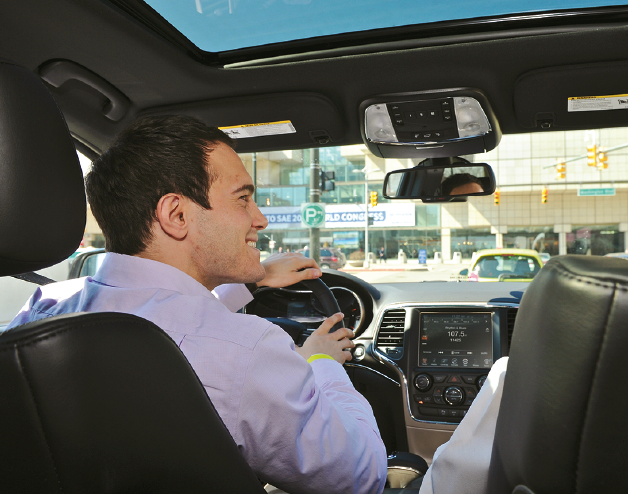 As an extension of the Technical Program, Chat with the Experts discussion groups create an informal environment between audience and expert to explore technical issues, pose questions of concern, and share lessons learned. The goal of these chat sessions is to enhance technical understanding and facilitate interactive problem solving.
Each Chat begins with a 5- to 10-minute overview on the subject to be addressed, given by the expert. Then, each expert will facilitate dialogue on concerns, issues, or questions about the subject with a group of up to 20 attendees. Each attendee is encouraged to pose questions, share experiences, and explore practical solutions. Go to the online program at www.sae.org/congress/attend/program for information on dates and times.