Page 2 of 2
Simplifying Design
Along with ease of use of the basic software comes the demand by users for more simplified design through ad - vanced features in their CAD tool. Vendors are responding to this demand by focusing new releases of their products on performance enhancements and new technologies that improve the modeling process.
"Today's design process is not what it was ten, or even five years ago," ex - plained Campbell. "We provide a number of integrated add-on modules for simulation and manufacturing. The seamless integration, elimination of data translation between applications, and a single, consistent environment simplify and improve process productivity."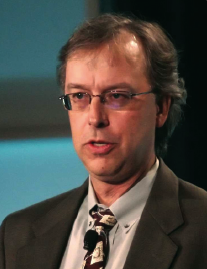 Ray agrees that productivity is a major focus for today's CAD users. "We've found that 50 percent of our users are spending more than 70 percent of their time in our product, and as such, we know we have a duty to respect their time," said Ray. "Our last two releases have included a new user interface; the workflow predicts which tools users will need and makes them readily available."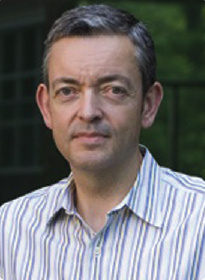 Vendors are offering new options that help users eliminate some of the stumbling blocks that have made modeling and conceptual design a tedious process. "We've looked closely at what users struggle with and found that easier commands and more options are not the answer," according to Staples. "You have to take usability to the next level, and that requires a fundamental shift in core CAD technology. Most systems are based on a concept developed over 20 years ago. We introduced synchronous technology for a simpler design process," he explained. "Because features are not dependent on history, users can move key design elements directly, and instantly update previous geometry."
For Autodesk, their technology focus is digital prototyping, which, according to Bosley, enables users to re-use data on future projects. "Digital prototyping brings together design data from all phases of the product development process to create a single digital model. Businesses are able to bridge the gaps that can exist among conceptual design, engineering, and manufacturing teams," he said.
While Randles explained that Space - Claim does not consider itself a traditional CAD vendor, the company's direct modeling tools help customers simplify their design process. "Our direct modeling solutions were built from the ground up to be easy to use with smart capabilities to create, edit, and share 3D designs," he stated. "Perhaps the greatest beneficiary of these emerging tools will be the CAD team, because they will see higher-quality input from engineering, and their work will be usable by a broader audience."
Trends for 2009
As the global economy forces companies to be more cost-effective, CAD vendors will be watching trends more carefully this year to gauge where their customers need the most immediate benefit. "The global economic environment will drive the selection of solutions that are more cost-effective and contribute to increased innovation and faster time to market," stated Randles.
"Our current economic conditions may force companies to take deep costcutting measures to offset lower sales," said Staples. "Manufacturers will still invest in technology, but only that which provides real productivity gains so they can streamline operations. Outsourcing places natural tensions on companies in terms of project management and handling foreign data. This will require technology to better address working with supplier data," he added. Customers won't be the only ones affected by a poor economic climate, according to Ray. "Quality will be the focus of design tools. I think that this year, there will not be as many CAD vendors as there were last year. Market forces will filter out the marginal players who do not have a rock-solid product that provides a high degree of value."
But while the economy remains bleak, Ray believes that the result could be a technology revolution. "For the first time, we're going to be forced to have real energy policies across the world, and utilize renewable sources of energy. Those demands are going to lead to a technology revolution, the likes of which we haven't seen since NASA put a man on the Moon." The upside, Ray added, is that "lawyers and politicians will not be leading that charge. It will be engineers."