Page 1 of 4
Hours before most commuters start their engines and head to work, James Hughes is already calling the other side of the world from his office in Dearborn, MI. Because of a six-hour time difference between most of his engineering sites abroad, including the Ford Merkenich small car center in Cologne, Germany, many of his meetings begin prior to 6 am ET.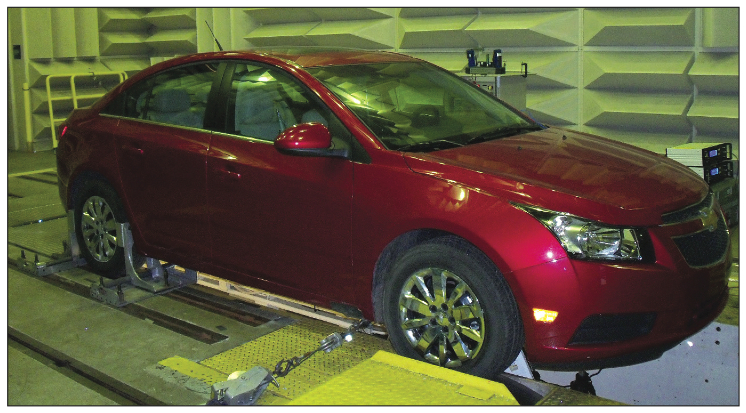 Hughes is the North American Focus Chief Engineer and works with the Ford Motor Company's (www.ford.com) C-car platform. His global technical review meetings, usually about an hour and a half to two hours, are often spent discussing regional automotive design requirements, ranging from heater performance to steering compliance. To communicate with the international teams, Hughes zooms in on vehicle components using wall-sized screens and sophisticated cameras. The team frequently discusses product proposals that meet a particular country's mandates and preferences. The goal: to fine-tune Ford's global car platforms.
Today's cars require variations for different markets. A car may be too small for one segment, too wide for another, not fuel-efficient enough for a third, or not luxurious enough for the upper crust of a particular region. Once variety is introduced, however, the cost in labor and parts skyrockets.
Car manufacturers, like Hyundai with its Sonata and General Motors Company with its Chevrolet Volt, have therefore used more universal, cost-effective architectures to penetrate global markets. OEMs have been making a concerted effort to synthesize variety while using standard parts and subsystems.
In Ford's case, the underbody, the chassis, wheels, transmission, power train, and some of the underbody sheet metal are the basis of various vehicles, and that platform can be fit with many different Ford "top hats." A "top hat" could be a small SUV, for example.
The platform for the Chevrolet Volt, similarly, has been developed for various segments around the world, and its engineers have tweaked brake expectations and durability requirements for the urban environments of China, the rough roads of Brazil, or the increased contaminants in rural areas of India.
Hughes will help Ford as it plans to build global platforms beneath various vehicles. Its small B-cars, like the Fiesta, have a universal architecture, and Ford is currently launching a line of global C-cars, including the Focus and C-MAX.
The Next Important Design Skill? Communication
As Director of GM's Global Noise and Vibration Center, Sheri Hickok rises early, too, and knows the challenges of working with teams around the world. GM (www.gm.com) has 12 engineering centers, ranging from product localization to full platform development. Of these dozen, five main facilities work on GM's eight platforms. Hickok is in frequent contact — multiple times per week — with the centers in Brazil, China, Korea, Germany, Australia, India, and the United States, discussing a region's requirements as products are developed.
According to Hickok, the company's push for global platforms began officially in 2006. "GM took a look and said, 'We have all of these individual platforms around the world, even within one region.'" GM has made an effort to have multiple platforms that play across common segments, the Chevy Volt included. Several vehicles, like the Buick Lacrosse and the Chevrolet Cruze, are built off of universal frameworks, including the Epsilon platform, and sold around the world. The Cruze, said Hickok, sells in over 60 countries.