Page 1 of 4
Variable Frequency Drives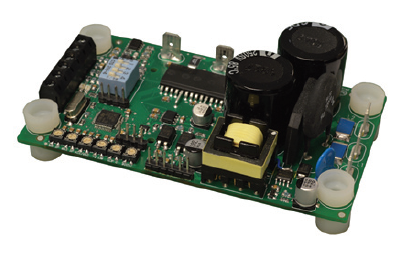 Through a new partnership, variable frequency drives (VFDs) from American Control Electronics (South Beloit, IL) will now be offered as a product add-on to Brother Gearmotors' portfolio of sub-fractional AC gearmotors and reducers. OEMs have access to an optimized VFD for the Brother sub-fractional power range instead of purchasing an offthe- shelf VFD that may not be the best fit for the application. For example, a user buying a sub-fractional HP (1/100th to 1/6th HP) gear motor will not have to choose an off-the-shelf VFD rated for 1/4 HP. ACE's microprocessor-based VFDs control AC motor speed and torque by varying input frequency and voltage.
For Free Info Visit: Here
---
Frameless Motors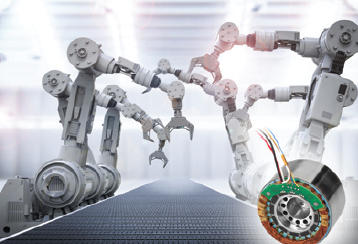 Frameless motors from BEI Kimco (Vista, CA) were designed to meet the torque loads and size requirements of the robotics industry. The company created the DIP26-08, DIP30-11, and DIP38-13 frameless motors for use in a multi-axis assembly robot for semiconductor and other light manufacturing applications. Key to the robot's design specifications was a motor that would support peak torque loads ranging from 85 oz-in to 531 oz-in within the frame sizes of 2.6", 3.0", and 3.8" OD. The compact sizes were needed to fit within the articulating robot wrist, elbow, and shoulder axis. Additionally, the motor needed to handle continuous duty cycles. All three motor designs incorporate rotor magnet material configurations that have only recently become available for volume applications.
For Free Info Visit: Here
---
Shock Absorption Mounts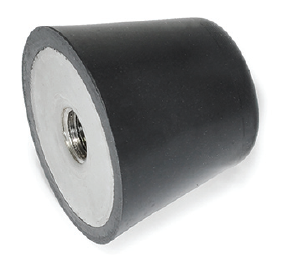 J.W. Winco, Inc. (New Berlin, WI) released the GN 254 inch and metric size stainless steel vibration/ shock absorption mounts. The RoHS-compliant, conical-type mounts are frequently used as end-stop bumpers (for example, with roller conveyor systems) because they absorb most of the accumulated kinetic energy on impact. Acting as dampers and preventing damaging shock and rebound, they also dampen sound. In addition, these isolation mounts can be used as leveling feet. The mount body is made from vulcanized, 55 durometer synthetic rubber, while the cover plate and the tapped inserts/threaded studs are molded in stainless steel. Versions with 40 or 70 durometer natural rubber material are available.
For Free Info Visit: Here
---
Modular Encoders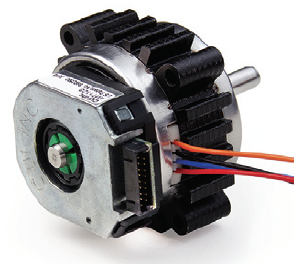 CUI Inc. (Tualatin, OR) announced a partnership with Lin Engineering to integrate its AMT encoder technology with Lin's latest stepper motor series, the G3718V NEMA 17 sized motors. The AMT series is a range of rugged, high-accuracy, modular encoders available in incremental, absolute, and commutation versions. The encoders are not susceptible to contaminants such as dirt, dust, and oil. They come with several programmable features, including resolutions up to 4096 PPR, zero position, line drivers, and in the case of the absolute version, a 12-bit absolute output. Operating temperature range is from –40 up to +125 °C.
For Free Info Visit: Here
---
Machine Control Software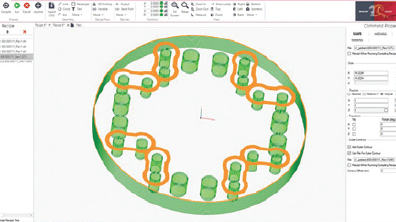 ACS Motion Control (Bloomington, MN) released a software suite to help simplify control of laser processing equipment. The SPiiPlusSPC (Smart Processing Commander) software integrates, manages, and coordinates the motion control system, laser, and other machine peripherals (vision, galvo, etc.). The software features an interface environment for manual and automated machine operation. Suitable for a wide range of laser processing applications, the SPiiPlusSPC system lets users create motion/process recipes from one or multiple imported CAD files (DXF, DWG, Gerber, NC Drill, or STL) and/or the built-in geometric functions. It's compatible with any PC running Windows 7/8/10 or XP with SP3. Customization options are available through ACS and its partners, or via user created plugins. Applications include 3D engraving, laser micro-processing, polymer processing, laser drilling, PCB drilling, laser cutting, PCB stencil manufacturing, glass and polymer cutting, stent manufacturing, and laser additive manufacturing.
For Free Info Visit: Here
---
Rotary Assembly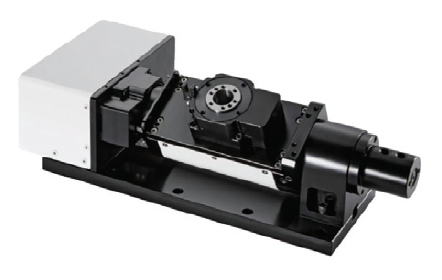 Intellidrives, Inc. (Philadelphia, PA) offers an integrated two-axes rotary assembly for accurate positioning on a hemispherical surface. It provides high-speed micro-machining capabilities for complex 3D part geometries, and for general testing; purpose pointing; scanning; and tracking applications for small optics, antennae, and other sensors. The system is motorized with high torque NEMA 17 stepper motors. It includes precision worm gear technology and offers positioning accuracy of 30 arc-sec, repeatability of 10 arc-sec, maximum speed of 60 rpm, yaw rotation of 360 degrees, tilt rotation of +/– 95 degrees, and maximum load of 10 kg. It can optionally be equipped with rotary encoders mounted to the back of the stepper motor to provide closed-loop servo performance with Intellidrives' ServoStep controllers.
For Free Info Visit: Here
---
Pneumatic Valves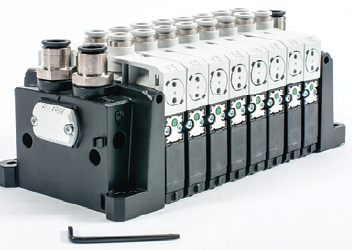 Aventics Corp. (Lexington, KY) introduced the ES05 Essential Valve System for distributors, machine manufacturers, and system integrators to configure a customized valve system online from a set number of readily available components. The modular system offers 25 unique components. Orders are supplied as complete assembly kits, and only one tool is required for the job. All fittings are of the same type and tightened with the same torque. The portfolio also includes the Essential Test Box to test correct function and leak-tightness of the valves before installing the valve systems. Aventics can also deliver factory assembled and tested ES05 valve manifolds. The valves come in a polymer housing, are stable and compact, and provide flows up to 0.61 Cv. Users connect the end and base plates (available with metric or inch ports), and can extend the system in pairs up to twelve single or double solenoid valves. The valves are controlled via single wiring. The online configurator can help with design, documentation, and drawings.
For Free Info Visit: Here