Page 1 of 4
Load Adaptor
Zero-Max (Plymouth, MN) introduced the Model 650 Overhung Load Adaptor that's designed to provide more radial and axial load support for hydraulic motors and pumps. The SAE B Model 650 is in the middle of the company's range of load adaptor sizes ranging from the smallest 200 SAE A mount model to the largest 1500 SAE F mount model. The new adaptor features a cast iron housing, 130,000 PSI stress-proof steel shaft, and heavy-duty spherical roller bearings. Designed for either face or foot mounting applications, it handles speeds up to 3500 RPM and is manufactured to ISO 9001:2008 quality standards. Overhung load adaptors protect the shaft seal of the motor, which can improve the operational life of the motor in harsh environment applications.
For Free Info Click Here
---
Miniature Track Actuators

Actuonix Motion Devices (Victoria, BC, Canada) introduced the T16 Miniature Track Actuators in a variety of configurations. Eighteen new models offer a variety of stroke lengths and forces in both an S and a P series. The S series features end-limit switches, and the P series provides an analog position feedback signal that can be input to an external controller. The track actuators offer a lightweight design; strokes from 100 mm to 300 mm; and gearing of 22:1, 63:1 and 256:1 for maximum forces up to 67 pounds. The actuators are compatible with the company's Linear Actuator Control board for custom speed, stroke length, and precision settings.
For Free Info Click Here
---
Electric Linear Rod Actuator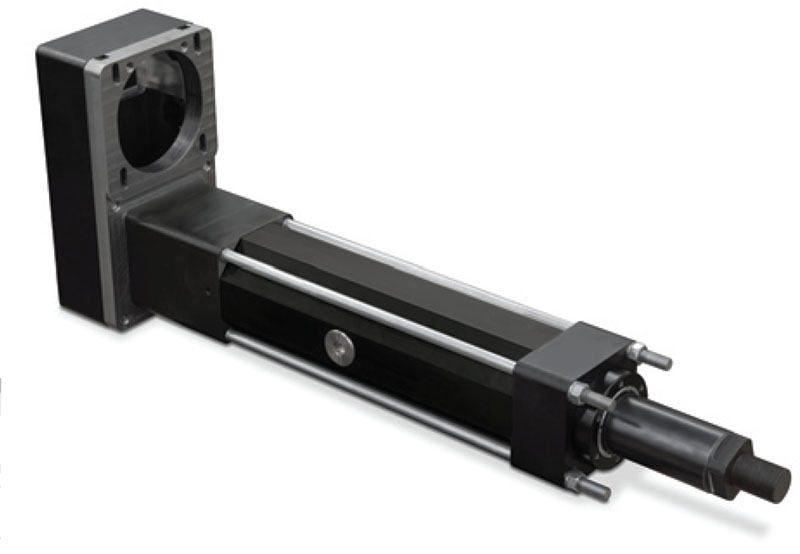 Tolomatic (Hamel, MN) announced the RSX family of hydraulic-class electric linear rod actuators capable of 50,000 lbf/222.5 kN or higher. The initial offering, the RSX-096, is capable of 30,000 lbf. The actuator's heavy-duty construction includes tie-rods and Type III hardcoat anodized aluminum or zinc-plated steel. A standard anti-rotate feature prevents the rod from rotating without external guidance. Rated IP67, the actuator resists water from a light wash-down and dust from outdoor environments. The RSX actuator is also rated for extreme conditions, including cold weather operation. The "Your Motor Here" feature supports servo motors and gearboxes up to 215-mm frame size. Additional features include an access port for re-lubrication and a breather/purge port to prevent ingress into the actuator.
For Free Info Click Here
---
Teardrop Accelerometer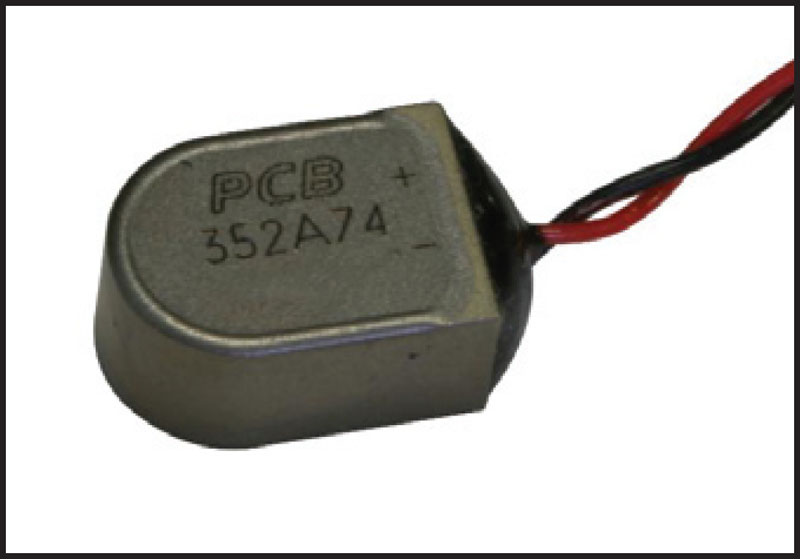 PCB Piezotronics, Inc. (Depew, NY) released a miniature teardrop ICP® accelerometer. Model 352A74 has a sensitivity of 100 mV/g and a measurement range of ±50 g peak. The sensor is hermetically sealed in a low-profile titanium housing and is adhesively mounted. It mounts in tight spaces with a flexible one-foot, twisted pair integral cable. The cable is spliced into a heavier gauge coaxial cable for a length of 10 feet, terminating in a 10-32 connector. Built-in microelectronic signal conditioning circuitry provides a low-noise, low-impedance output signal while permitting long distance signal transmission. It operates in −65 to +250 °F temperatures and survives accidental shock inputs to ±5,000 g.
For Free Info Click Here
---
Mechatronic Drive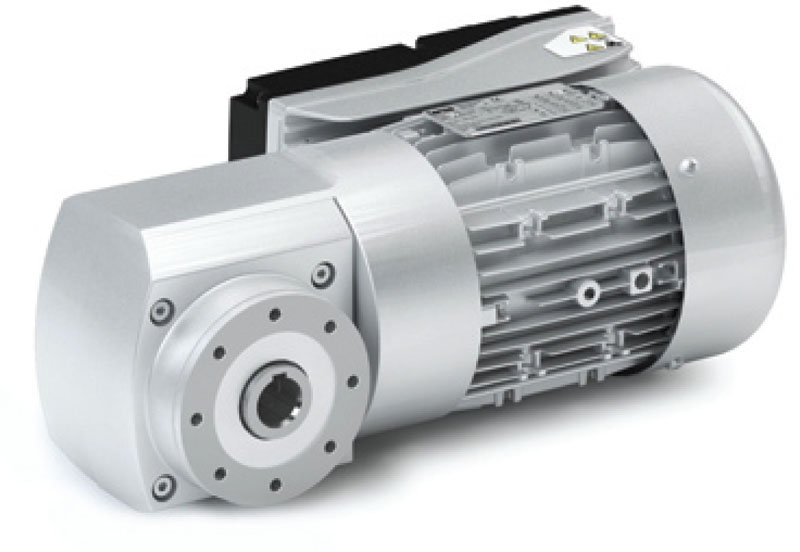 The Smart Gear g350 from Lenze Americas (Uxbridge, MA) is a compact mechatronic drive unit combining a gearbox, motor, electronics, and software. It is tailored to horizontal material flow tasks, and is available with torques of 25, 50, and 75 Nm in basic or advanced levels (including brake). The g350 unit blends the motor and gearbox elements, so the gear ratio slips far into the motor housing. A fixed motor speed can be adapted via an application for any NFC-enabled smart-phone. At the same torque, speeds ranging from 42 to 216 rpm can be selected at the g350 gearbox output. The g350 features integrated ramp functions and brake control options to ensure conveyed goods are transported without jerking motions.
For Free Info Click Here
---
Geared Bearing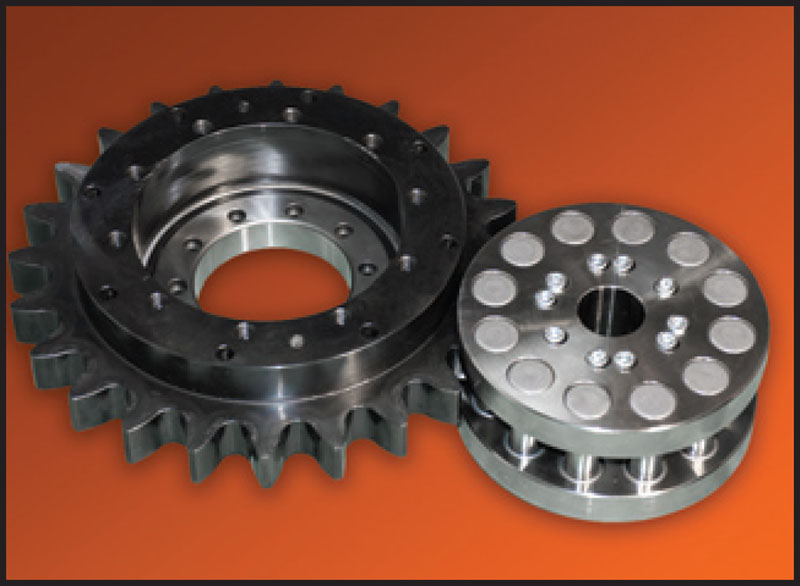 Nexen Group, Inc. (Vadnais Heights, MN) introduced a complete Geared Bearing package based on its Roller Pinion System (RPS). The package comes with a zero-backlash gear mounted and dialed in on a precision grade high-capacity bearing. The product has indexing precision as low as ±30 arc-sec with repeatability down to ±5.0 arc-sec, and handles speeds up to 632 RPM. With the Product Selector tool, users adjust online sliders for torque, gear O.D. size, accuracy, and gear ratio requirements. The Product Selector tool then shows them all the options that fit.
For Free Info Click Here
---
Hexapod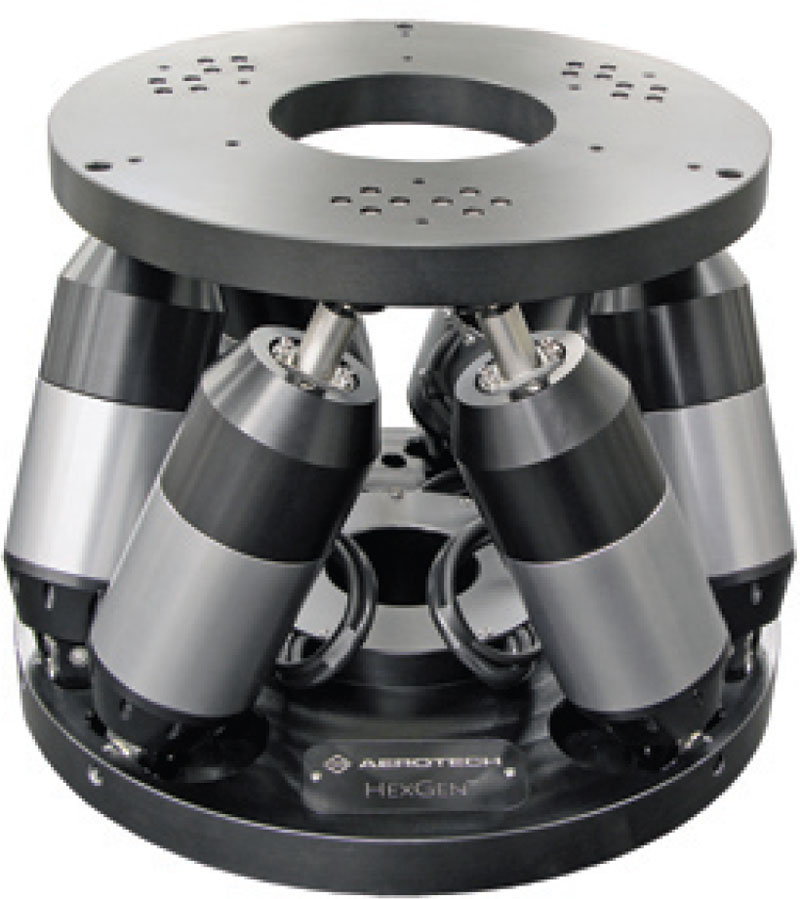 Aerotech Inc. (Pittsburgh, PA) added the HEX300-230HL to its HexGen family of hexa-pods. The HEX300-230HL is actuated with six struts built with precision preloaded bearings, ball screws, and drive components. It is driven by the company's AC brushless, slotless servomotors to provide minimum incremental motion of 20 nm in XYZ and 0.2 rad for θxθyθz. Load capacity is 45 kg. The hexapod's platform and base can be modified with user-specific features or mounting patterns. It features a 100-mm diameter clear aperture in the platform, while a 60-mm diameter clear aperture in the base allows workpiece access from the bottom. The base mounting holes adapt directly to English and metric optical tables.
For Free Info Click Here
---
Motor Smart Sensor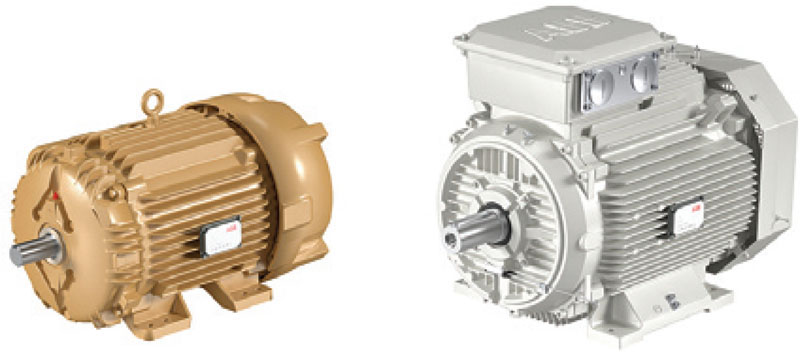 The Ability™ Smart Sensor from ABB (Cary, NC) uses compact sensors to pick up data from low voltage (LV) motors and then provides information about motor health and performance via a smartphone or a dedicated web portal. Sensor modules can be factory fitted on new motors or retrofitted on installed motors, and they are available for motors made by ABB and for non-ABB motors. The sensors are CE certified and compatible with safe-area induction motors for direct on-line S1 duty, ABB IEC sizes 160-450, and ABB NEMA sizes 140-449. Installation of the sensor module requires no additional wiring. Initial monitoring functionality will cover bearing health, vibration, surface temperature, speed, supply frequency, and number of starts.
For Free Info Click Here