Page 2 of 3
Flexible Electronics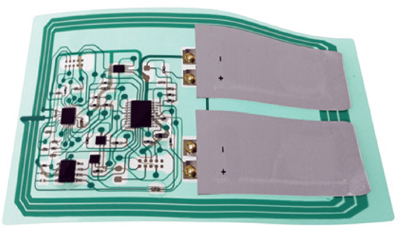 Molex, Lisle, IL, announced flexible printed electronics including silver flexible circuits made by screening fine pitch silver traces on polyester, along with robust component attachment methods. Silver flex circuits on a polyester substrate enable integration of SMT components. Space-saving copper flexible circuits are suited for small, space-constrained applications as well as where bending or flexibility is required. Soligie printed sensors also are available that enable disposable electronics, wearable biosensors, and other monitoring systems.
For Free Info Click Here
---
Multi-Hole Probe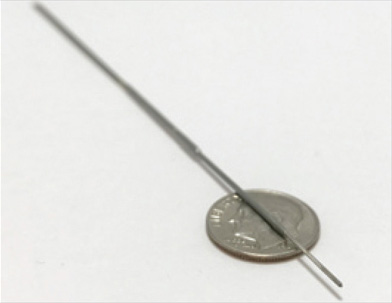 Aeroprobe Corp., Christiansburg, VA, introduced a miniature 7-hole probe with a tip diameter of 0.7 mm for industries where flow measurement is critical, including aerodynamics for automotive research and flight characterization for unmanned vehicles. The probe can be implemented in applications that require flow measurement near walls or in small spaces, such as in turbomachinery. The probe can make measurements over a wide range of flow angles.
For Free Info Click Here
---
Mini Circuit Breakers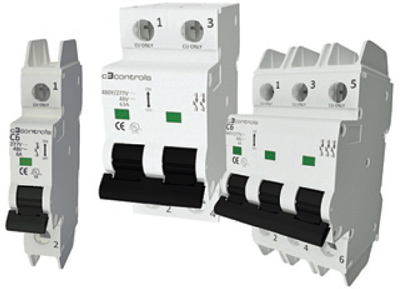 Series 1100 miniature circuit breakers from c3controls, Beaver, PA, feature a 10-kA short-circuit current rating (SCCR), and include both UL 489 Branch Circuit Breakers and UL 1077 Supplementary Protectors. More than 500 configurations are available including one-pole, one plus neutral, two, three, and three plus neutral, with current ratings from 0.5A to 63A, all with thermal and magnetic trip elements for overload and short-circuit protection.
For Free Info Click Here
---
Modbus Scanner
The DPM-300 large-display Modbus scanner from BinMaster, Lincoln, NE, monitors and displays levels from a variety of sensors via a dual-line, six-character LED readout housed in a durable enclosure. It can communicate with any Modbus-enabled sensor, functioning as a Modbus RTU master, slave, or snooper. It includes two independently programmable analog process input channels for a total monitoring capability of up to 16 process variables. The scanner features a UV-resistant, sunlight-readable display with 1.8" characters.
For Free Info Click Here
---
Threaded Standoffs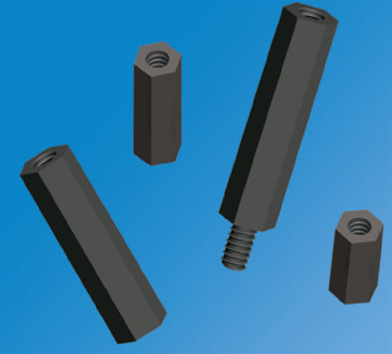 Keystone Electronics, New Hyde Park, NY, introduced threaded standoffs formulated using a high-performance Nylon blend for use in temperatures from -20 to +365 °F. The Nylon blend material allows the standoff to stay pliable and maintain tensile strength in both extreme cold and hot environments. The standoffs are available in 4-40, 6-32, and 8-32 threads in lengths from 1/4" to 1" in both male/female and female hex configurations.
For Free Info Click Here
---
Signal Acquisition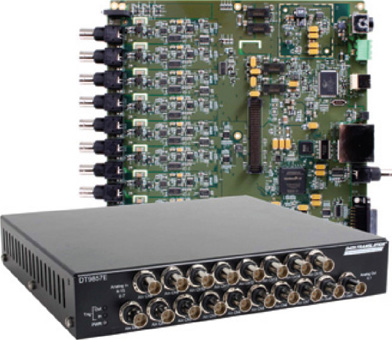 Measurement Computing Corp., Norton, MA, offers the DT9857E dynamic signal acquisition module for noise, vibration, and acoustic measurements. Eight or 16 24-bit IEPE (ICP®) sensor inputs are synchronized with a tachometer input, two measurement counters, and a general-purpose counter/timer to provide data streams that are matched in time, for field or laboratory use. Two stimulus D/A outputs, each of 32-bit resolution, and an 8-bit digital output port are available for dynamic waveform generation and control.
For Free Info Click Here