Page 2 of 2
Power Monitoring IC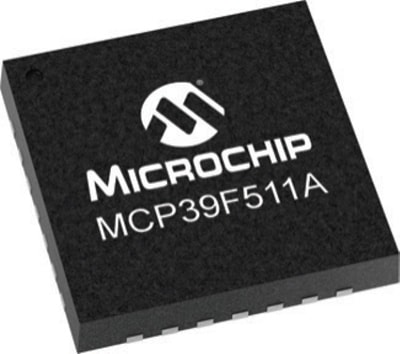 Microchip Technology, Chandler, AZ, released the MCP39F511A flexible, dual-mode, power monitoring IC that measures both AC and DC modes with accuracy of 0.1 percent error across a 4000:1 range. Power calculations and event monitoring are included with a single IC. Two 24-bit delta-sigma analog-to-digital converters (ADCs) with 94.5 dB of signal-to-noise ratio plus distortion (SINAD) performance and a 16-bit calculation engine are included. It automatically senses power supply types and switches between AC and DC modes.
For Free Info Click Here
---
Video Measurement Systems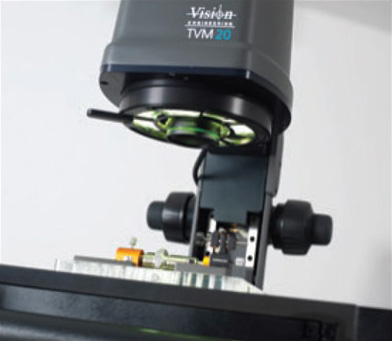 Vision Engineering, New Milford, CT, announced TVM series Field of View (FOV) video measurement systems with instant FOV measurements and a moving stage to allow larger components to be measured. The TVM20 and TVM35 feature FOV sizes of 20 mm and 35 mm, respectively. Components can be instantly measured within the FOV with a click of the mouse. Cylindrical, flat, or square components can be instantly measured on the shop floor, offering instant go/no-go evaluation. The addition of a manually controlled stage extends measurement for larger components up to 200 x 100 mm.
For Free Info Click Here
---
Data Converter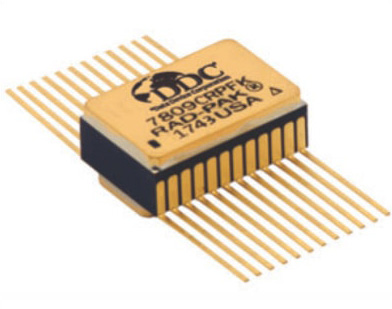 Data Device Corp., Bohemia, NY, introduced the 7809C single-event, latchupimmune analog-to-digital (A/D) data converter. It utilizes the radiation-mitigation RADPAK® packaging technology that incorporates radiation shielding in a hermetic ceramic package to improve TID tolerance. The converter offers 100-kHz minimum sampling rate, ±10V and 0 to 5V input range, +5V supply operation, 16-bit serial output, and power dissipation of 100 mW maximum.
For Free Info Click Here
---
Digital Electronic Indicators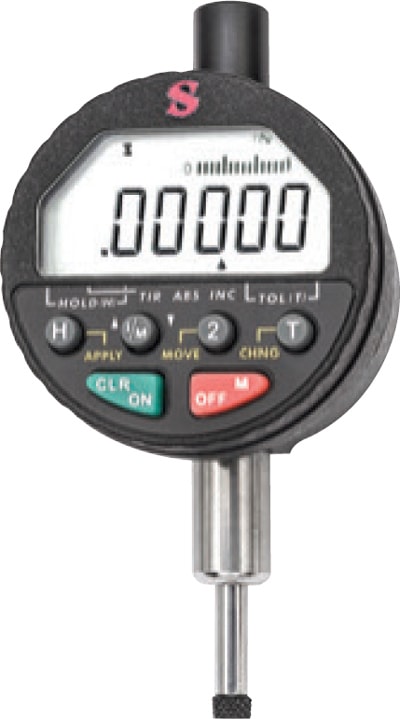 L.S. Starrett, Athol, MA, introduced 2700 digital electronic indicators that conform to true AGD (American Gage Design) Group 1 dimensions. The indicators feature a 1.70"-diameter, 270-degree rotating bezel, allowing different user viewing preferences. The gages are available in two displays: a single LCD Numeric IQ model, or a Numeric/Analog AD model showing the two displays simultaneously. They feature .400" travel, and accuracy of ±.0001" on the F2715 models and ±.0002" on the F2714 models.
For Free Info Click Here
---
Vision Sensors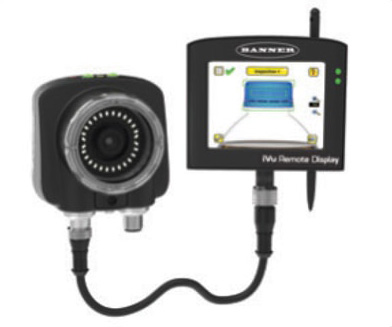 Banner Engineering, Minneapolis, MN, released iVu Color vision sensors for inspections based on color or variations in color. The sensors determine the presence and color of one or more features, and verify that an object matches a reference color or colors. They can inspect objects based on type, size, orientation, or position. The sensors combine camera, controller, lens, and lighting, and have an interchangeable lens design, including C-mount model options.
For Free Info Click Here
---
Processor Board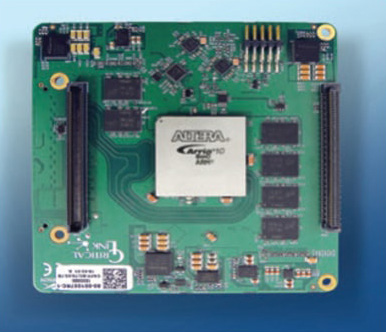 The MitySOM-A10S-DSC processor board from Critical Link, Syracuse, NY, features dual-side connectors for stack-through configurations. The configurable system-on-module (SoM) features the Intel®/Altera Arria® 10 SoC with dual-core ARM and up to 480KLE FPGA fabric. The module includes onboard power supplies, two DDR4 RAM memory subsystems, and supports both OpenCL™ and high-level synthesis (HLS) tools for targeting C/C++ code to the FPGA.
For Free Info Click Here