Page 2 of 2
DC-DC Converters
The TDK-Lambda 15W and 30W rated dualoutput CCG DC-DC converters from TDK-Lambda Americas, National City, CA, operate over a 4:1 input range and are enclosed in a shielded metal case. They are available with ±12V or ±15V outputs that can be used in series to provide a single 24V or 30V output. The converters operate in ambient temperatures from -40 to +85 °C.
For Free Info Visit Here
---
Data Acquisition System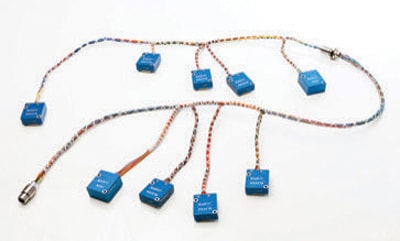 DTS, Seal Beach, CA, introduced the SLICE6 data acquisition system to embed in or on test articles near the point of interest, without long cable runs, slip rings, or altering test dynamics. An IEEE 1588-compliant Ethernet switch allows PTPv2 daisy-chaining of hundreds of channels per test setup. Each module includes six analog input channels with onboard signal conditioning to support a variety of external sensors including strain gages, accelerometers, pressure sensors, and temperature sensors. A plug-on 6DX G2 sensor features both a triaxial accelerometer and a triaxial angular rate sensor.
For Free Info Visit Here
---
Fuses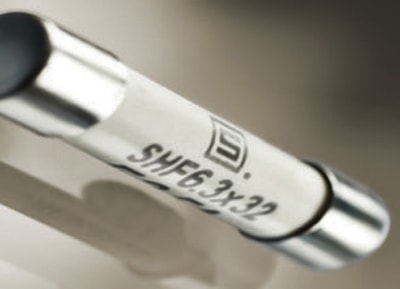 SCHURTER, Santa Rosa, CA, has released series SHF and SHT fuses that feature breaking capacity rating of up to 1500A ® 500VAC/VDC across a range of current ratings to safeguard electronic systems and operators in the event of a catastrophic short circuit incident. The fuses are suited for primary AC circuit protection in 3-phase systems and industrial automation systems. The fuses have 16 rated currents from 1 to 32 A; pigtail versions for direct mounting on printed circuit boards are offered up to 10 A.
For Free Info Visit Here
---
Portable Calibrating Machines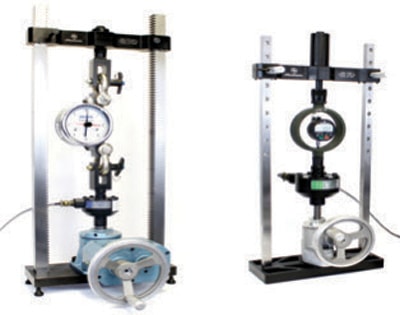 Morehouse Instrument, York, PA offers the PCM and BCM portable calibrating machines. The PCM is a 2,000-lbf machine capable of calibrating various types of load cells, handheld force gauges, and other force-measuring devices with capacities from 25 lbf through 2,000 lbf while providing stable control to within 0.01 lbf. The BCM is a 10,000-lbf capacity portable benchtop machine that calibrates force-measuring equipment with capacities of 100 lbf through 10,000 lbf. It enables a technician to calibrate several load cells, scales, dynamometers, and other force equipment while controlling the force to 0.05 lbf throughout the range.
For Free Info Visit Here