Page 2 of 2
USB Connectors

The UJ31-CH-3-MSMT-TR-67 USB Type C waterproof USB connectors from CUI's Interconnect Group, Tualatin, OR, feature IP ratings of IP67 for protection from moisture and environmental contaminants. They are available in USB Micro B and Type C receptacle formats, while conforming to either the USB 2.0 or USB 3.1 Gen 2 standard, depending on the model. The connectors feature surface-mount and mid-mount SMT mounting styles as well as a temperature range of -40 to 85 °C. They support data transfer speeds up to 10 Gbps and power delivery up to 100 W at 20 V.
For Free Info Visit Here
---
CAM Software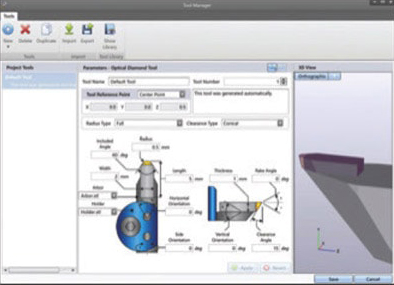 Moore Nanotechnology Systems, Swanzey, NH, released NanoCAM®4 5-axis CAM software that offers improved form accuracies and direct importing/exporting of STEP, IGES, or Point Clouds through the NURBS raw data, eliminating the need for point-cloud conversion. Capable of generating an array of programs for diamond turning, micro-milling, ruling, rastering, diffractive/Fresnel, optical grinding, and form correction, the software is available in four different base modules.
For Free Info Visit Here
---
Pressure Sensor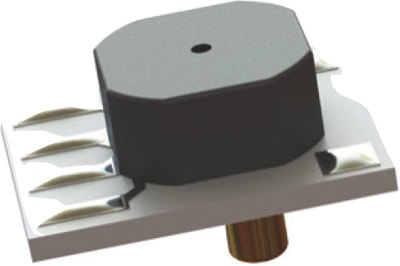 Merit Sensor, South Jordan, UT, offers the RS Series piezoresistive pressure sensor and transducer for surface mount or soldering to wires, ribbon cable, and flex strip. The pressure port enables the sensor to be connected via O-ring or tubing. Features include pressure rating of 0 to 500 psi/0 to 34.47 bar/0 to 3,447 kPa, temperature range of -40 to 85 °C, and absolute or gage (backside pressure for both) configuration.
For Free Info Visit Here
---
Socket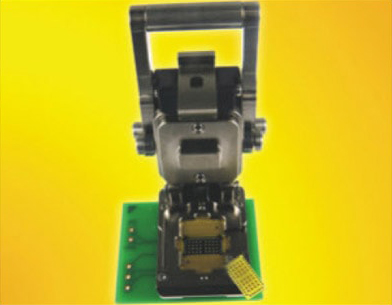 Ironwood Electronics, Eagan, MN, introduced the GT-QFN-3024 socket that is constructed with a low-inductance elastomer contactor. Designed for 10.5 × 5.5-mm package size, it operates at bandwidths up to 75 GHz with less than 1dB of insertion loss. The socket is mounted on the target PCB with no soldering and allows capacitors/resistors to be placed close by. Temperature range is -55 to 160 °C.
For Free Info Visit Here
---
Automatic Vision System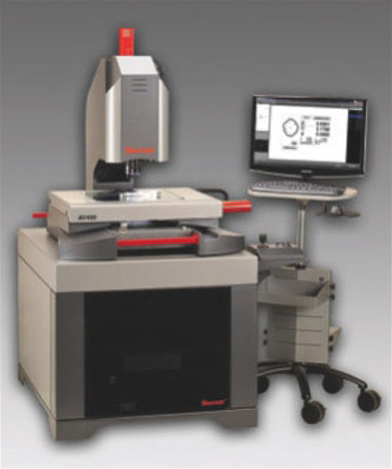 The AV450 automatic vision system from L.S. Starrett, Athol, MA, is a 3-axis vision system for both repetitive, larger-part-run applications and routine quality assurance. Featuring an X, Y, Z measuring envelope of 18 × 14 × 8" (457 × 356 × 203 mm), the system has high-resolution video zoom optics and can be pre-programmed for repetitive part inspection or driven manually via a trackball for individual measurements. The system has a 1.3-megapixel color digital video camera, a granite base, external motion control unit, and Windows®-based operating system with Wi-Fi network connectivity.
For Free Info Visit Here
---
Arbitrary Waveform Generator

Tektronix, Beaverton, OR, introduced the AWG70000B Series arbitrary waveform generator featuring Streaming Waveform ID functionality for waveform memory to 32 GSamples. The feature provides users with access to 16,383 sequence steps through a direct Ethernet interface. The instrument includes support for Microsoft Windows 10, up to 50 GSamples/s, 10-bit vertical resolution, and spurious-free dynamic range of up to -80 dBc.
For Free Info Visit Here
---
Microwave Signal Generators
Keysight Technologies, Santa Rosa, CA, released VXG dual-channel microwave signal generators that provide a 5G NR test system setup leveraging dual-channel 44-GHz vector signal generation with up to 2-GHz RF modulation bandwidth and phase-coherent capability. They offer low OTA test system path loss and integrate PathWave Signal Generation software with access to a range of standards-compliant 3GPP 5G NR signals. Other features include a multi-touch, modular user interface and 5G waveform generation and analysis testbed.
For Free Info Visit Here
---
Varistors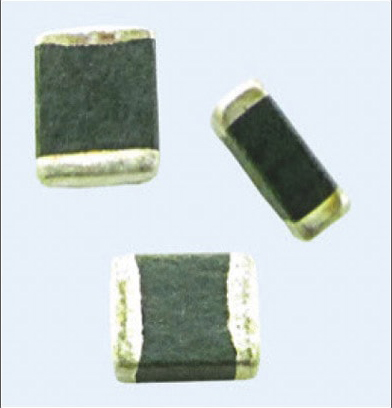 Stackpole, Raleigh, NC, offers ZV Series multilayer varistors that protect low-voltage electronics from high-voltage transient surges. They are available in sizes 0603, 0805, 1206, 1210, 1812, and 2220 in AC operating voltages from 2V to 130V and DC operating voltages from 3V to 170V. The varistors have an operating temperature range of -55 to 125 °C, with higher operating temperatures available. Applications include controllers, medical devices, optics, and opto-isolators.
For Free Info Visit Here