Page 1 of 2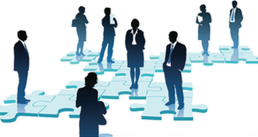 This invention is a system for managing a project that includes multiple tasks and workers. Periodic monthly, task plan, schedule, and budget reports are generated and made available for display or further analysis. When the system receives a description of a skill set needed for a project, the skill set module is queried. The name and relevant skill(s) possessed by each worker is displayed in a visually perceptible format.
www.techbriefs.com/2014NASA100/ProjMng
Multi-User Investigation Organizer
InvestigationOrganizer (IO) improves the effectiveness and efficiency of accident and incident investigations, as well as the quality of their results. IO is a Web-based system that was built as a customized application of the NASA Organizer semantic hypermedia system, and is used in criminal, security, and accident related investigations.
www.techbriefs.com/2014NASA100/InvestOrg
NETMARK
NETMARK software seamlessly integrates structured, semi-structured, and unstructured data and documents across enterprise organizations. It offers a highly scalable, open enterprise database architecture that eliminates or reduces the need for database design and administration, and converts information from a wide range of data types into a single, universal data type for storage, retrieval, and content- and context-sensitive query and search.
www.techbriefs.com/2014NASA100/Netmark
Software Tools to Process Time History Data for Display and Analysis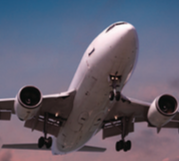 A suite of software tools enables efficient processing of time history data. The tools can be used together or independently, offering a variety of capabilities, including comparison of time history data files to validate pre-processing activities. Originally developed to process flight test and simulation data, this suite has potential applications for the manufacturing, aerospace, and scientific research industries.
www.techbriefs.com/2014NASA100/Quickplot
Global Elevation Data Adaptive Compression Algorithms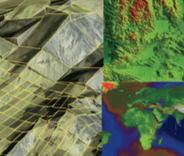 GEDACA provide compression and rapid decompression of digital terrain maps in constrained computing environments. The software was developed to create and utilize highly compressed digital terrain data representing the geographical areas of the entire world to enable Automatic Ground Collision Avoidance Systems for high-performance fighter aircraft.
www.techbriefs.com/2014NASA100/ElevData
Interactive Sonic Boom Display
A Real-Time Sonic Boom Display for aircraft enables pilots to control boom placement. It can be integrated into a cockpit or flight control room to help pilots place loud booms in specific locations away from populated areas, or prevent them from occurring. It can be used on current-generation supersonic aircraft, as well as future-generation low-boom aircraft.
www.techbriefs.com/2014NASA100/SonicBoom
Automatic Extraction of Planetary Image Features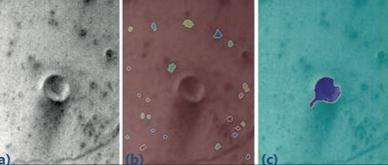 This method extracts lunar data and/or planetary features based on the combination of several image-processing techniques. With the large number of new lunar data that will be collected in the next few years, it is important to implement an automated method to extract these features. Other uses include military synthetic aperture radar images, and medical imaging such as mammograms and MRIs.
www.techbriefs.com/2014NASA100/ImageExt
Improved Nondestructive Evaluation of Advanced Nonmetallic Structural Composites

Techniques for post-processing of flash IR thermography data provide efficient and cost-effective enhancements to NDE of nonmetallic structural composites for many applications. Compatible with commercial IR thermography products, this suite of tools provides quantitative and qualitative data analysis capabilities.