Page 1 of 4
As NASA's Chief Engineer, Michael Ryschkewitsch is responsible for the overall review and technical readiness of all NASA programs.
NASA Tech Briefs: Michael, can you take us through your roles and responsibilities as Chief Engineer?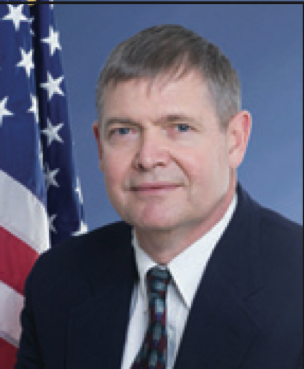 Dr. Michael Ryschkewitsch: I and my office are the stewards for the agency policy and program/project management, system engineering, software, as well as the engineering technical standards. In addition to that, we have the role of being responsible for all of the training and the knowledge management for engineering program project management on system engineering. And so the way that manifests itself is through our APPEL program and a set of courses, a lot of different knowledge management forums that vary from workshops to specific training. Some of those we do in partnerships with the mission directorates. It's experiential-based, and directed at knowledge that's learned on the job and augmented with formal training.
NTB: What kinds of specific training? And how important is that process?
Dr. Ryschkewitsch: The key for system engineers, project and program managers, and engineers in general, is that the bedrock of honing people's skills is to actually be doing things. The core of the training programs that we've put in place, though they're augmented by classroom training, reading and handbooks, is making sure that people, as they're growing into more and more responsible positions, have the right mentoring in place, and that we are overtly thinking about the next capabilities that they need to grow, and get them into an environment where they have the proper challenges in front of them. You always want people to be in the position where they have to take steps that they are a little uncomfortable with. As they learn, then they learn to take even bigger steps the next time.
NTB: What is your relationship with the NASA engineering community? How do you keep the lines of communication open?
Dr. Ryschkewitsch: Two ways: One of them is through the formal reporting processes that are primarily program- and project-oriented. They roll up through our NASA Program Management Council and our monthly baseline performance review, and we're heavily involved. But also, very directly, I lead the engineering management board, and have very frequent conversations with the engineering directors at all the centers. So I stay in touch of progress. Some of that is simply the routine of "Yes, we've done all the proper reviews, and everything looks good." Other times it's an engagement around specific technical issues that come up. Notable recent examples are the issues that we had with the Shuttle External tank stringers, and proving to ourselves that we had a system that was safe to fly. That involved a whole lot of episodic interactions, sitting down with people along the way, saying at various points in time, "What do we know? What do we not know? And how are we going to get to a point that we have adequate knowledge to be sure that we're safe to fly?"
NTB: What other teams are you working with?
Dr. Ryschkewitsch: Personally, the chair of the standing review board for the Mars Science Lab (MSL). I have quite a bit of interaction with pretty much every science mission director and project. Of course, the interactions with ones that are having challenges like the James Webb Space Telescope (JWST) are more frequent than others that are proceeding along smoothly. There's a lot of standup work, for example, in the new human spaceflight program, working with mission directorate and the engineering teams in support of programs and projects to try to get those properly defined and underway.