Page 1 of 4
As NASA's Director of Space Technology Programs, Michael Gazarik contributes to the development of technology that can be applied to NASA's exploration systems, space operations, and science missions. Gazarik integrates and tracks all investments across the agency. Prior to this appointment, he served as the Chief Technologist at NASA headquarters.
NIAC
NASA Tech Briefs: The NASA Innovative Advanced Concepts, or NIAC, program is seeking proposals for revolutionary ideas that have the potential to transform future aerospace missions. What kinds of ideas are we talking about?
Michael Gazarik: NIAC is one of our most exciting programs. We have ten programs that cover a broad range of technology development. This is a program that actually ran for a number of years and then went dormant. Last year, we resurrected it, got it up and running again, and we're looking at advanced concepts that will someday enable us to do great things in exploration and exploring the universe. They range from new and advanced power systems, to new types of propulsion, to ways to protect our astronauts from radiation.
NTB: What is your role in that program?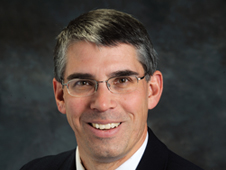 Gazarik: As space technology program director, I oversee the day-to-day management of all of the ten programs. Each of the ten programs, including NIAC, then has a program executive who runs the day-to-day management. I look and provide guidance and steering, and the selecting of officials, for the programs.
NIAC, like many of our programs, involve competition. We look for the best ideas throughout NASA and throughout industry, and we need to run a very clean, thorough, open, and honest evaluation system so we pick in a very fair way the best ideas and move them forward.
The other part of my job — once the ideas have matured and we see some advanced concepts — is to go to the next phase: How can they be integrated into a future mission or application, or how can we get them out to industry? And so we use those other programs in space technology to do that.
NTB: This second call for proposals follows last summer's inaugural selection of Phase I concepts, which are now under study. How do you handle all of these ideas? How do you sharpen those? What is the process?
Gazarik: We had an overwhelming response last year. We had over 700 proposals to the NIAC call. For budgetary considerations, we were able to pick 30. There were many more we wish we could've selected. This year then is our second call for content. That call is actually open right now, and we're planning to do this on a yearly basis.
NTB: Who can help? Who are you looking for these ideas from?
Gazarik: We are looking across the community: academia, NASA centers, and industry. It's open to anyone to solicit and propose their ideas.
NTB: What are some examples of the most creative ideas that you've seen?
Gazarik: There are a number of those, and we have them on our website, which has a great description of them. One of them is a very innovative suit that would help to better manipulate and operate in microgravity. It's a very advanced suit that perhaps future astronauts could wear. That's just one. Others are also looking at, kind of right out of science fiction, a tractor beam: the ability to grab particles remotely using optical wavelengths of light and actually being able to acquire that sample. The applications range considerably. There are also ones that look at battery energy: trying to get energy from bacteria and looking for alternative sources of energy.