According to a recent poll, almost a fourth of Americans say figure skating is their favorite Olympic sport. But while most of us just sit back and enjoy the show Jim Richards zeroes in on the skaters' air position. Richards, a Professor at the University of Delaware, knows that proper air position is critical to successful jumps.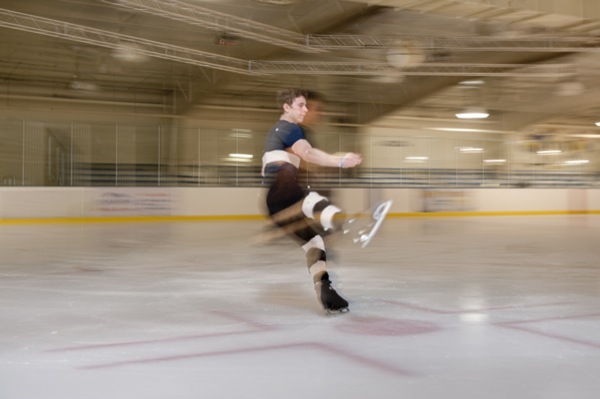 A computer simulation developed by Richards's team, in collaboration with C-Motion Inc., enables skaters and their coaches to observe an athlete's actual movements on a computer screen and then see how those movements can be manipulated to improve jumping technique. "The best part is that within just a few minutes, we can show them how making a small but specific change can effect a big change in terms of their ability to land their jumps and avoid repeated falls," Richards says.
The system looks almost ridiculously simple on the computer screen: two little mannequins, one representing the actual skater and the other a mathematical model of that individual. Over the past several years, some 80 elite figure skaters have turned to the simulation, including four of the five U.S. Olympic singles skaters who competed in February in Sochi.
He also believes that the technology could be applied to a broad range of other sports, but to the best of his knowledge, this hasn't happened yet. Simulations have been widely used to improve athletic equipment. For example, the bobsleds, luge sleds, and skeleton sleds used by Olympians have all been modernized and optimized by engineers using motion capture technology, 3D modeling, and wind-tunnel testing.