Page 1 of 2
In the automation industry, engineers strive every day to advance their process and products. Engineers have to select components, learn and use many tools to construct their automation systems, and support the systems in production. More importantly, to be successful and competitive, they are faced with many challenges to achieve higher throughput and ease of use within budget and time limitations.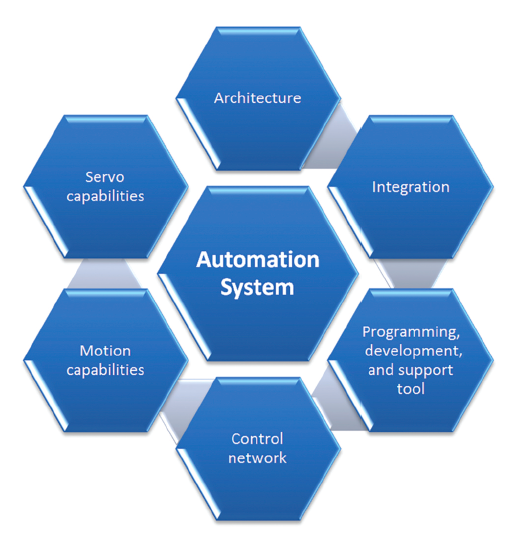 Motion control systems play a critical role in all automation systems, and directly enable and dictate the functionality and speed. This article presents some ideas about what engineers seek and need to build their automation systems to achieve their goals. Connecting the customer needs and the automation system supplier empowers both.
Customers need advice about what capabilities and functionalities to consider during their research and decisionmaking. Automation suppliers need to listen to customer needs and continuously improve the solutions.
What the Customer Needs
Customers' needs are diverse and spread over the following areas: architecture, real-time system, network, motion controller, servo, programming, language, sizing, tuning, troubleshooting, simulation, and tools. There are many questions from customers regarding motion control.
For example, considering a typical motion system consists of three layers – the motion controller, the network, and the servo – what characteristics are needed in these areas, and what software tools will deliver the highest performance and ease of use?
What motion capabilities does the controller need to have? What actuators are supported? Servo (rotary and linear), ac drives, steppers, and some applications need robotic integration. What level of integration is required with this platform – communications, sensors, vision, safety, and diverse different devices?
The System Approach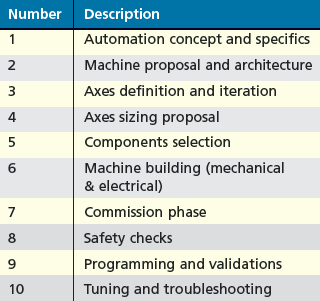 Using a system approach (Figure 1) in automation systems, the following items are important for customers, but can have different weight for different customers.
Architecture is crucial in the automation system, as it immediately illustrates and makes tangible what the automation system can deliver and its limitations. Complementing the system architecture is the control network or networks supported by the platform. The network achieves the main portion of the architecture and enforces allowable devices, configurations, update speeds, and connectivity.
Another two important elements for the automation system to deliver and execute the desired performance are the motion capabilities and the servo capabilities. These are the two elements that deliver the performance through the network.
Every system requires integration and control with a variety of devices and systems. Customers need a selected platform to not only enable integration, but to achieve this easily and in a timely manner. Finally, from concept to production, customers need the programming, development, and support tools.
Customer Time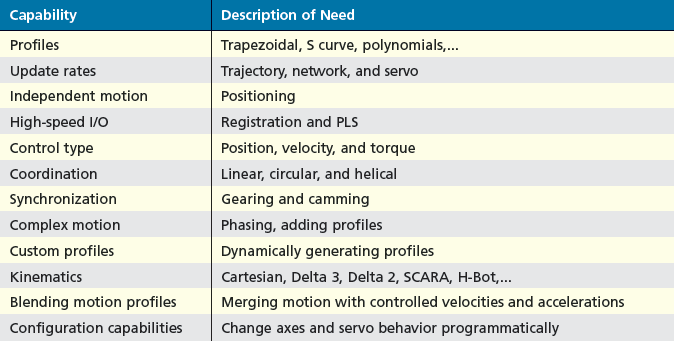 Customers need to spend most of their valuable time working and achieving their automation system with the desired performance, functionality, and time frame. When the development, hardware, software, or support tools take more of their time, it delays the time to market, narrows the application focus, and reduces their margins. By spending more time on their application and less time on the tool itself, customers can accelerate and advance their machines. That's why customers demand robust, intuitive, easy-to-use software tools that can implement their ideas. Table 1 lists different tasks customers would spend their time on while dealing with the automation systems.