Page 1 of 3
Servo Controller IC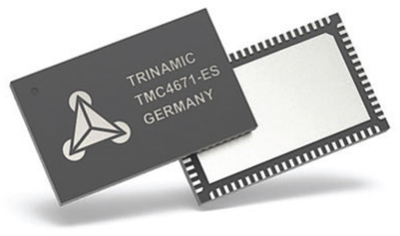 TRINAMIC Motion Control (Hamburg, Germany) announced the TMC-4671 fully integrated servo controller IC that provides field-oriented control for BLDC/PMSM and 2-phase stepper motors, as well as DC motors and voice coils. It embeds all necessary control loops in state machines. It offloads real-time critical tasks from the processor and software, and implements all control functions in hardware. Integrated ADCs, position sensor interfaces, and position interpolators enable a fully functional servo controller for a range of servo applications such as robotics, pick-and-place machines, factory automation, e-mobility, and lab automation. It offers high switching frequency and controller update rates of up to 100 kHz, and has filtering and interpolation features like digital Hall signal interpolation for smoother operation. The IC can work with various encoders such as digital or analog Hall sensors over A/B/Z incremental and high-resolution sin/cos analog encoders. Sensors can be flexibly mapped as an input for position and velocity control loops.
For Free Info Click Here
---
Linear Table Slides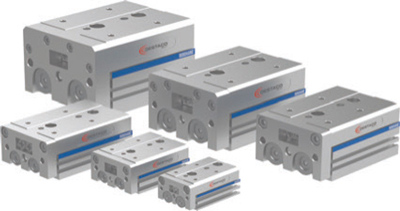 DESTACO (Auburn Hills, MI) introduced T110 linear pneumatic table slides for high-speed machine part transfer, pick-and-place operations, and machine tending applications. The slides have an industry-standard footprint, allowing for drop-in replacement. Features include 44 model configurations for machine tending applications, various stroke options ranging from 10 to 150 mm, cross roller bearing system, and shock absorbers or rubber stops for fine end-of-stroke adjustment.
For Free Info Click Here
---
Motors and Gearmotors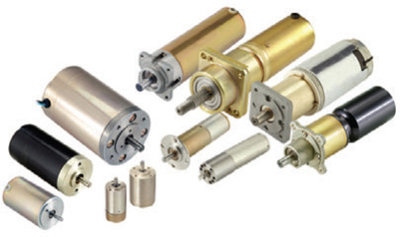 The Globe line of Mil-Spec-qualified fractional horsepower PMDC motors and gearmotors are available from Allied Motion Technologies (Amherst, NY). Modified versions — with specially machined mounting provisions, holding brakes, tachometers, and/or encoders — also are available. Models range in size from 0.75 to 2.25" (19 to 57 mm) in diameter. Rated speed ranges from 2,400 to 19,200 RPM, with rated power from 3 W to 62 W. Planetary gearhead models are available with output torque rated to as high as 62 Nm (8800 oz-in).
For Free Info Click Here
---
IO-Link Sensor Programming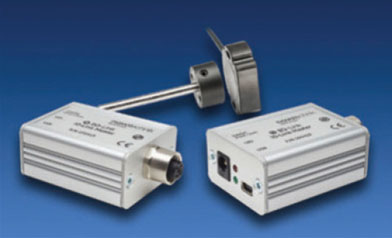 Novotechnik, U.S. (Southborough, MA) offers an IO-Link programming tool for the RFC-4800 Series of touch-less angle sensors. The device connects a sensor to a mini USB port of a PC running Windows or newer operating system. IO-Link enables users to program, test, and adjust custom offset values to null point, set direction of rotation as clockwise or counter-clockwise, and average the output across 4, 16, or 64 values to smooth the signal for noise filtering. It also reads an error signal if the magnet the tool is connected to is absent or outside the sensor's operating range by being too close or far from the sensor. Once a sensor has been programmed, it can be software-locked through IO-Link. A device identifier is also readable over the IO-Link interface.
For Free Info Click Here
---
Motion Terminal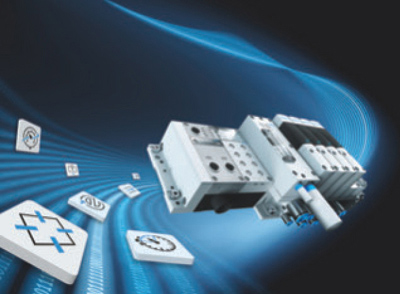 Festo (Islandia, NY) offers the Festo Motion Terminal VTEM, a universal, programmable platform for flexible and adaptive automation with digitized pneumatics. The Industry 4.0 system is capable of replacing 50 different components through the download of various combinations of cloud-based apps. The system integrates computational algorithms and physical components for adaptability, scalability, resiliency, safety, security, usability, and cloud-based predictive analytics. A feature of the system is the Festo CPX-IoT gateway for preconfigured, customizable dashboards.
For Free Info Click Here
---
Telescopic Slides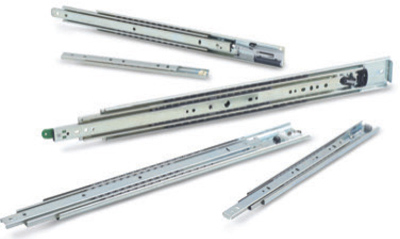 JW Winco (New Berlin, WI) offers GN 1400 series steel telescopic slides with full, partial, and double-sided full extensions. With a range of extension types and additional functions and dimensions, the RoHS-compliant slides can handle loads of between 50 and 700 pounds (220 and 3100 N) of force per pair. The slides feature telescopic rails made of rolled sheet metal. Depending on the length of the extension, between 250 (9.84") and 1500 mm (59.06"), the slides are made up of two, three, or four interconnected slides. The slide profile is zinc-plated steel with a blue passivated finish. The bearings are steel and hardened, while the ball cage outer slide is either steel with a zinc-plated finish, or plastic with a steel, zinc-plated inner slide. The rubber stops on select versions are plastic/elastomer, while the self-retracting mechanism is stainless steel and plastic. The telescopic slides function in operating temperatures of -4 to 212 °F (-20 to 100 °C).
For Free Info Click Here
---
Ball Screws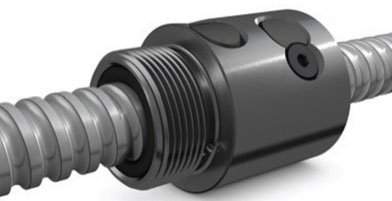 The SP Series of ball screws from SKF Motion Technologies (Lansdale, PA) features an internal ball recirculation system and thread design for a range of medical, laboratory, automation, and other small equipment applications. The ball recirculation path allows balls to be picked up and recirculated smoothly for quieter and faster operation up to 15,000 RPM, depending on ball diameter. Other features include compact nut geometry, thread profile and specialized surface finish technology, a threaded nose for mounting, and a lubrication hole for accessible greasing. The screws range in diameter from 8 to 16 mm, and are available with leads from 2.5 to 5 mm and screw shaft lengths up to 2,000 mm.
For Free Info Click Here