Page 3 of 3
Magnetic Encoder Modules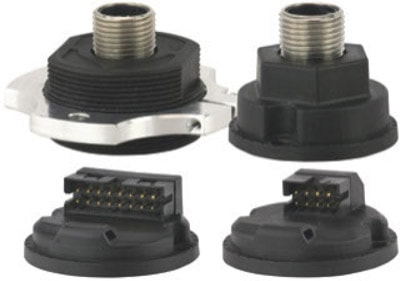 Encoder Products (Sagle, ID) announced options for the low-profile, 30-mm-diameter Model 30M and Model 30MT magnetic encoder modules that provide accurate incremental feedback, even in harsh operating conditions, with advanced sensing and signal processing technology. Any resolution from 1 to 1024 and 1 to 16 pole commutation is available. The modules combine a Hall-effect sensor, signal processing circuitry, and a small magnetic target that can be affixed to a rotating shaft via a supplied shaft adaptor or insert. With a wide sensor-to-magnet air gap and waveform symmetry and repeatability, the Model 30M tolerates shaft misalignment and is available with connector options of an 8-pin M12, 8-pin Molex, or 16-pin Molex. It comes with an 8-pin M12 connector and a threaded housing. Impervious to dust, dirt, and moisture, the modules feature a chemically inert, high-temperature nylon housing and non-contact magnetic sensing. They operate in temperatures from -40 to 12 °C and can be sealed to IP69K.
For Free Info Click Here
---
Vacuum Lifter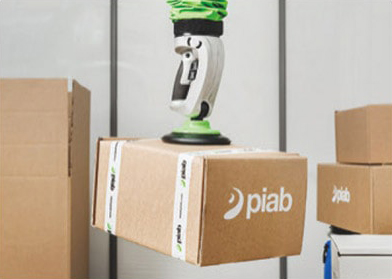 Piab (Hingham, MA) introduced the piLIFT® SMART vacuum lifter with smart data features based on Internet connectivity. Sensing and monitoring movements and responding quickly to user intentions, the vacuum lifter will lift and weigh loads simultaneously and collect and log data, making process statistics and analyses immediately accessible to the user through the Web platform log-in. The handle enables right-and left-handed use and the hand guard enables gripping from the side and rotating objects. Other features include a minimized operating sound level and capacity to lift objects weighing 90 pounds.
For Free Info Click Here
---
Motor Controller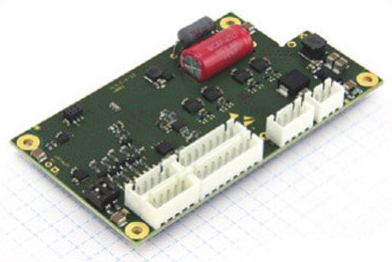 The CL4-E motor controller from Nanotec (Feldkirchen, Germany) is suitable for both brushless DC motors and stepper motors and has a peak power of 1050 W. The rated current is 6 A additional heat sinks are not required. It can be controlled via CANopen and Modbus RTU or programmed for standalone operation and be controlled via digital and analog inputs. The controller is designed for field-oriented control by encoder, Hall sensors, or sensorless. With speed and acceleration feed-forward control, it offers additional safety for the tolerances of 48 V battery packs and power supplies with a 58 V operating voltage.
For Free Info Click Here
---
Accelerometers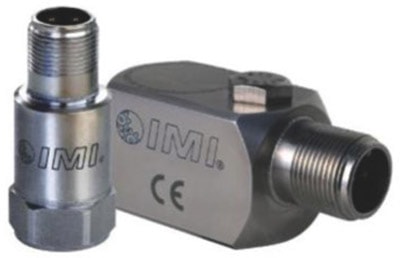 PCB Piezotronics (Depew, NY), a wholly owned subsidiary of MTS Systems Corporation, released two industrial, case-isolated, cryogenic ICP accelerometers designed for use in low-temperature applications. They are suited for liquefied natural gas (LNG) processing, industrial gas processing (argon, helium, hydrogen, nitrogen, and oxygen), pharmaceutical production (statin drugs, biotech products such as vaccines), and frozen food production/storage. The units feature specialized cryogenic circuitry and quartz shear sensing to promote survivability in extremely cold applications as well as low temperature coefficient of sensitivity to ensure accurate measurements throughout the operating temperature range. They are electrically case-isolated to prevent noise issues and ground loops without the added height or weight of an accessory isolation base and feature welded, hermetically sealed 316L stainless steel housings and rugged two-pin MIL connector for harsh environments.
For Free Info Click Here
---
Ball Screw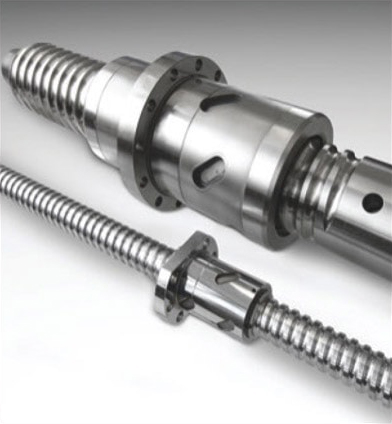 Thomson Industries (Radford, VA) offers a ball screw with more than twice the load capacity of a standard ball screw. High-load ball screws are suited for demanding motion control applications such as injection molding, pressing, and large fabrication equipment. The ball screws can be used to replace roller screws or hydraulic systems in applications with axes that require accurate and safe movement of heavy loads such as large fabrication equipment, injection molding and metal fabrication machines, metal pressing and forming applications, lifting devices, and high-load actuators. They are available with up to 15-m screw lengths and with single or double nuts. They come in standard sizes up to 160 mm in diameter with up to 1,440 kN of dynamic load capacity. Preloading options are available as well as custom ball screws. They provide lead accuracy up to 12 μm/300 mm.
For Free Info Click Here
---
Motor Drive
The Sinamics G120X from Siemens Corp. (Washington, DC) is a seamless drive designed for use in pump, fan, and compressor applications in industrial environments. It features a power range of 1–700 HP (0.75–630 kW) and can operate in a temperature range from -4 to +140 °F (-20 to +60 °C) with any standard motor, including synchronous reluctance motors. It has an integral DC choke and meets UL, NEMA, and EN/IEC standards. The drive offers up to 100 kA short-circuit current rating and integrates into existing applications. It enables motor cable lengths of up to 492 feet (150 m) with category C2 or C3 filter and up to 1,476 feet (450 m) without filter. The drive provides an automatic restart function after power failures and a multi-pump/staging operation mode allows users to control several pumps using one drive. A Class 3C3 coating enables use in harsh environments where the presence of corrosive gases is present.
For Free Info Click Here