Page 3 of 3
Servo Amplifiers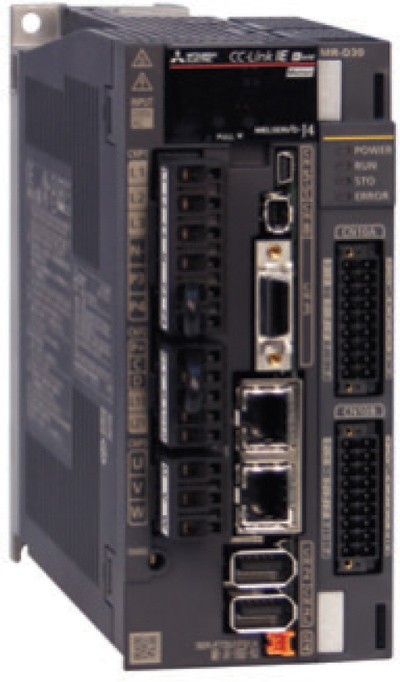 Mitsubishi Electric Automation (Vernon Hills, IL) offers MR-J4-GF servo amplifiers with integrated CC-Link IE Field Safety features for industrial Ethernet safety communication capabilities and attributes. CC-Link IE Field is an open 1-Gbit Industrial Ethernet automation network. The 1-Gbit per second (Gbps) data transfer rate provides the necessary speed and capacity required for Industry 4.0 requirements. This additional bandwidth capacity over the 150 megabits per second (Mbps) used for motion communication can allow for both necessary safety control and future diagnostic communications and other non-realtime transmissions. The safety signal from the safety PLC can be transmitted directly to the amplifiers via CC-Link IE Field for uses in automotive, packaging, welding, and material handling applications. The amplifiers include One-Touch Tuning™ for servo tuning, Advanced Vibration Suppression Control II™, and 2.5 kHz speed frequency response.
For Free Info Click Here
---
Gas Flow Measurement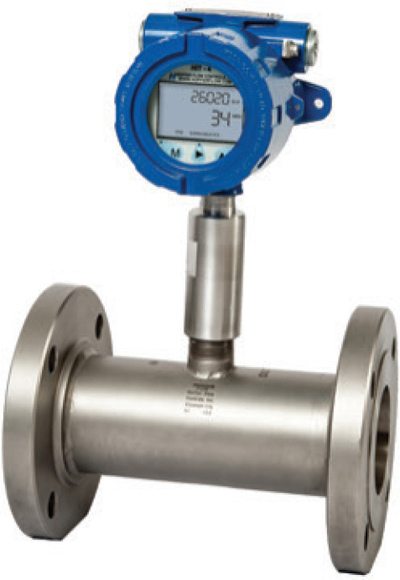 Hoffer Flow Controls (Elizabeth City, NC) introduced the HIT-4G compact gas measurement rate and total computer with temperature, pressure, and AGA-8 compressibility compensation. It provides temperature and pressure compensated gas flow measurement and also offers features such as Dual Totalizers, Modbus ®, and data logging. Featuring a 6-digit rate display and separate 8-digit resettable and non-resettable flow totalizers, the device is configurable for 4-20 mA loop power or DC power. Several enclosure options are available including an explosion-proof enclosure that is available in a powder-coated aluminum or stainless steel option for harsh installation conditions; other enclosure options include Nema 4X and panel mount. The multi-drop Modbus® RS-485 serial port allows for two-way communication while in operation and configuration with remote devices.
For Free Info Click Here
---
Actuators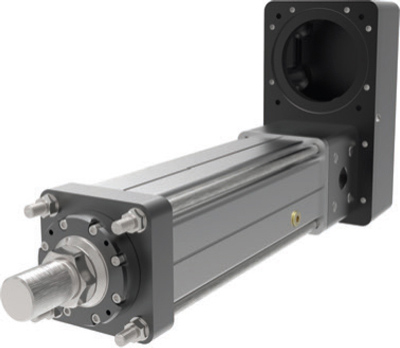 Curtiss-Wright's Sensors & Controls Division (Gilbert, AZ) released Exlar FTX Series high-force, electric, rod-style actuators. They are intended for use in high-force, high-duty-cycle applications in harsh environments. Based on planetary roller screw technology, the actuators offer robustness in a compact form factor, making them an alternative to hydraulic cylinders. With continuous force ratings to 89 kN (20,000 lbf), speeds to 1,000 mm/sec (39 in/sec), and stroke lengths from 150 mm (6") to 900 mm (36"), they can be applied across a range of linear motion applications. The FTX160 features high-capacity planetary roller screws offering up to 15X the life and significantly higher shock load resistance than a comparably sized ball screw. Other features are IP65S (min.) environmental protection, grease zerk fitting and removable front seal bushing for maintenance and re-greasing of the nut assembly, and a modular design with bolt-on mounting hardware.
For Free Info Click Here
---
Programmable Encoder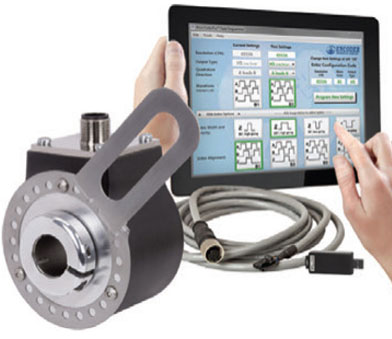 Encoder Products (Sagle, ID) introduced the Model 58TP 58-mm, thru-bore, programmable encoder. Contained within the housing is a set of electronics that allows the encoder to be programmed for exact application needs. Using an optional programming module, users may select from six output types, choose from 32 different waveforms, and program any resolution from 1 to 65,536 CPR. These programming features allow a single encoder to be configured for multiple applications, enabling one encoder to replace many different part numbers. Standard and metric bore sizes up to 5/8" or 15 mm are available, with multiple flex mount options. Operating temperature ranges from -40 to 100 °C. It can be used for rotary feedback in industrial and non-industrial applications such as motor control, conveyors, machine control, process control, robotics, material handling, and all types of motion control feedback.
For Free Info Click Here
---
Locking System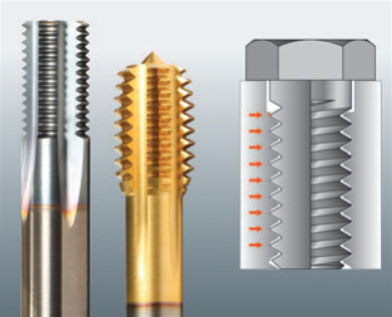 Emuge Corp. (West Boylston, MA) announced the SELF-LOCK integrated locking system. The threading tools offer an alternative in thread locking for safety applications in aerospace, medical, communications, and transportation industries. The internal thread shows constant, maximum holding power under dynamic stress. Junctions remain in good operation even with repeated loosening and re-tightening of the thread connection. This locking effect is caused by the ramp-shaped surface integrated into the thread profile. SELF-LOCK technology results in increased threading tool life for larger thread hole diameters and provides larger tolerances for thread hole diameters. The thread locking feature is integrated in the internal thread, and has a modified profile with a 30-degree ramp surface in the direction of stress that provides the self-locking effect. In an ideal screw connection for high-stress situations where there is a standard external thread in a SELF-LOCK internal thread, the internal thread yields a self-locking screw connection that can be used repeatedly.
For Free Info Click Here