Page 1 of 3
Digital Variable Impedance Transducer
With its user-friendly new graphical user interface (GUI) for easier setup and connectivity, and cloud-based data access/monitoring, the digiVIT digital variable impedance transducer from Kaman Precision Products (Middletown, CT) offers a wide array of networking capabilities. It is a good choice for position, vibration, proximity sensing, part sorting, process control, laboratory testing, engine dynamics testing, condition monitoring, and more.
The transducer can perform with nearly any sensor, from any manufacturer, as well as any conductive target. It features scrolling menus for intuitive set-up and calibration, as well as Ethernet communication capabilities and it detects whether no sensors or shorted sensors are present.
Self-optimization capabilities ensure the best performance possible for any given combination of sensor, target, cable, and calibration. The embedded intelligence ensures that all functions are accessible, with no need to connect to a PC to download a configuration file when changing sensors or performing high level calibrations.
For Free Info Visit here
---
Smart Sensor Hubs
Bosch Sensortec (San Jose, CA/Reutlingen, Germany) has announced the BHI260 and BHA260, the first two members of a new generation of smart sensor hubs. They are optimized for 24/7, always-on sensor processing and feature ultra-low power consumption.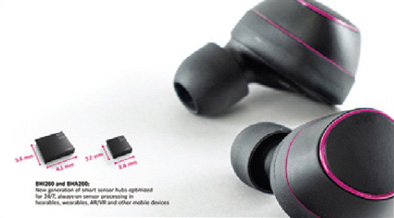 With the help of its integrated sensor coprocessor and MEMS sensors, the hubs can handle sophisticated sensor processing tasks and data buffering without waking up the main application processor — and can even run entirely standalone. Their low power consumption translates into significantly extended battery lifetimes in wearables, hearables, AR/VR devices, and smartphones.
To facilitate complex processing tasks such as automated activity recognition and context awareness, they feature a 32-bit floating point CPU with 256 kB on-chip SRAM. The processor delivers up to 3.6 CoreMark/MHz. The family includes 16-bit MEMS sensors, a 6-axis Inertial Measurement Unit (IMU) in the BHI260 or a 3-axis accelerometer in the BHA260.
For Free Info Visit here
---
Optical Sensors for Longer Operating Distances
The R100, R101, and R103 series, and the new R200 and R201 photoelectric sensors from Pepperl+Fuchs (Mannheim, Germany) are designed to function over longer operating distances and offer maximum flexibility for a variety of applications and mounting conditions.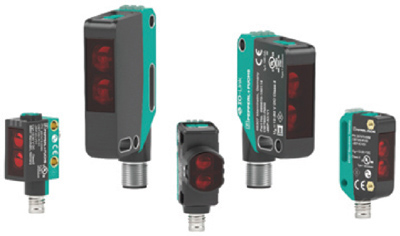 The series include robust DuraBeam laser technology and high-precision Multi Pixel Technology (MPT) for distance measurement. Standardized usability across all series and functional principles plus the I/O-Link interface facilitate parameterization of the sensors during commissioning and when there is a change to the functional principle or to another series.
The R200 and R201 series offer all photoelectric functional technologies: thru-beam sensors, retroreflective sensors with a polarization filter or for clear object recognition, energetic diffuse mode sensors, sensors with background suppression and foreground suppression, measuring light barriers with two switch points, and distance sensors.
For Free Info Visit here
---
Application-Specific PC-Mounted Sensor Modules
TE Connectivity's (Schaffhausen, Switzerland) AmbiMate Sensor Module MS4 Series provides an application specific set of sensors on a ready to attach PCB assembly for easy integration into a host product. The module frees design resources and accelerates time to market by integrating the pre-engineered, four-core sensor solution for motion, light, temperature, and humidity. Other MS4 series sensor modules include VOC (Volatile Organic Compound), CO2, and sound detection.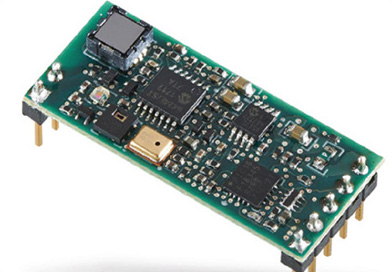 These modules can monitor air quality through the capture of VOC concentrations. The sound detection module incorporates a microphone, which allows for augmented motion detection or to listen for sound events. All MS4 series sensor module parts offer the flexibility of sharing a common seven position connection that allows designers to lay out a single PCB footprint accommodating all the available sensor configurations at production.
For Free Info Visit here
---
Miniature LVDT Position Sensors for Harsh and High-Pressure Environments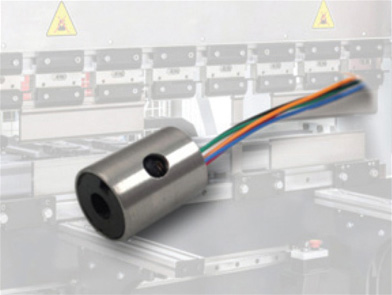 The lightweight and compact 3/8" diameter M-375 Series AC-operated LVDTs from NewTek Sensor Solutions (Pennsauken, NJ) provide highly reliable linear position feedback in rugged industrial applications with tight space and weight restrictions. They provide high response dynamic measurement for machine operations such as robotics, automatic inspection equipment, plastic injection molding, hydraulic cylinder and valve positioning, down-hole drilling, and dimensional gaging in the aerospace, oil & gas, and manufacturing industries. They also serve as components in medical devices with tight space restrictions and high accuracy requirements.
The sensors have a corrosion-resistant, nickel-iron alloy housing and core and a temperature range of -65°F to +275°F (-55°C to +°135C), with optionally extended range of -65°F to 400°F (-55°C to 204°C). They are available in measurement ranges from ± 0.025 to ± 1 inch and provide linearity of < ± 0.25% over the full range with repeatability of <0.01% of full range.
For Free Info Visit here
---
New Sensors Optimize Brightness for Smart Home Devices
ams (Premstaetten, Austria) is introducing a new family of ambient light and proximity sensors that offer high sensitivity, low power, and a small package size. The sensors are designed for use in display/LED brightness control in consumer electronics devices. They can detect ambient light at an intensity as low as a few millilux — the equivalent of a clear night sky with no moonlight. With their wide dynamic range, they operate effectively in lighting conditions ranging from bright sunlight to a dark room, and behind inked cover glass. The sensors enable automatic adjustment of LCD display backlighting or of indicator LEDs in response to changes in the brightness of the ambient light.
There are separate photopic ambient light and infrared light sensing channels made with interferometric IR and photopic filters deposited directly on the silicon. The photopic channel approximates the human eye's response to light intensity under widely varying lighting conditions and through very dark attenuated materials.
For Free Info Visit here
---
MEMS Sensor Supports Accurate Positioning and Control for Cars
The ASM330LHH six-axis inertial sensor from STMicroelectronics (Geneva, Switzerland) is intended for super-high-resolution motion tracking in advanced vehicle navigation and telematics applications. It can support continuous, accurate vehicle location using advanced dead-reckoning algorithms to calculate precise position from sensor data if satellite signals are blocked. This often happens in urban canyons, tunnels, covered roadways, parking garages, or dense forests. Its advanced, low-noise, temperature-stable design also enables dependable telematics services such as e-tolling, tele-diagnostics, and e-Call assistance. Precision inertial data in six axes also meets the needs of advanced automated-driving systems.

It can operate in temperatures up to 105°C; its low noise allows greater measurement resolution by minimizing integration errors when positioning is reliant on sensors only; and has high linearity and built-in temperature compensation, which eliminates any need for external compensation algorithms over its operating range.
For Free Info Visit here