The range of properties available across the family of zinc die casting alloys, combined with the multiple options for casting zinc, provides unparalleled flexibility for product manufacturing. Zinc die casting is one of the most cost-effective manufacturing processes for high-volume components and yet also for smaller product runs.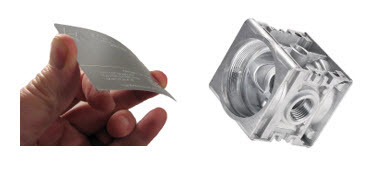 Zinc alloys have superior strength, conductivity, and surface finish compared to many other materials. High casting fluidity of zinc allows for the most intricate product designs. Combining the appropriate zinc alloy and casting process can improve product properties, increase manufacturing productivity, and lower processing costs to meet precision, performance, and price targets in many industries.
This 30-minute Webinar will:
Review available zinc die casting processes
Compare the physical and mechanical properties of zinc die casting alloys with other manufacturing materials
Provide information on surface finishing
Introduce new zinc die casting alloys
Introduce design options for light-weighting zinc die castings
Discuss solutions in zinc across a range of industries, which highlight the advantages of zinc die castings
An audience Q&A follows the technical presentation.
Speakers:
Martin Gagné, Principal, ZELIXIR Inc.
Ryan Winter, Vice President of Engineering Services, Eastern Alloys
Moderator:
Lisa Arrigo, SAE Media Group