The 2020s is truly the decade of electrification! Thanks to rapidly dropping battery prices and the growing number of countries announcing plans to ban the sale of new ICE models in the coming decades, the share of electrification for passenger cars and trucks is projected to be 30% or more by 2030. Electrification, however, is bringing significant disruptions to the automotive ecosystem and introducing daunting new engineering challenges for OEMs and suppliers alike. What will it take for a company to become a technology leader and bring electric vehicles that deliver the desired drive range, performance, and comfort quickly and cost-effectively?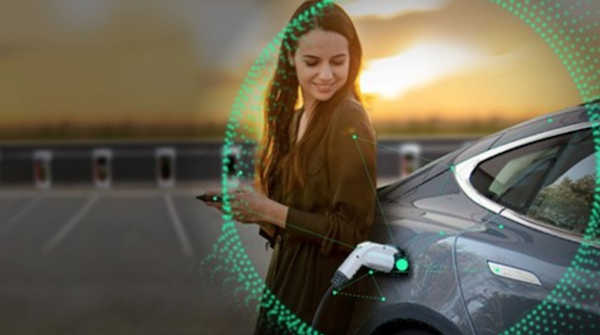 This 45-minute Webinar discusses how a digital twin approach with Simcenter using model-based engineering and integrated processes for design, simulation, optimization, and verification can help you make the right engineering decision on:
What vehicle architecture to choose from the virtually unlimited possibilities that (H)EVs give us.
How to deal with complex engineering problems posed by mechanical/electronic/software integration from seemingly simple systems such as e-axles or e-drives, where the electric motor, gearbox, inverter, and control logic are all packaged in a single unit. Alternatively, integrate different thermal management systems that at first may seem unrelated, such as battery cooling and HVAC.
How to manage the development of many variants based on the same architecture to cater for a wide range of customers.
Managing the balance between that all-important driving range and charging time with driving dynamics, noise and vibration, thermal comfort, and durability.
An audience Q&A follows the technical presentation, which includes examples of how various companies are accelerating their product development and unlocking innovations with Simcenter for electric vehicle engineering.
Speaker:
Puneet Sinha, Ph.D., Director, New Mobility, Siemens Digital Industries Software
Dr. Puneet Sinha is the Director of New Mobility for the Simulation and Test Division of Siemens Digital Industries Software. He heads the company's global electrification program aimed at multi-domain solutions development and alignment to transport electrification industry needs. Puneet has 15 years of experience working on various aspects of electrification and new mobility technologies. Prior to joining Siemens, he worked at General Motors, where he led global R&D teams to solve a wide range of issues with fuel cells and battery electric vehicles, and at Saft, a Li-ion battery manufacturer. He also served as VP of Business Development for EC Power, a Li-ion battery software and technology development startup. Puneet has a Ph.D. in mechanical engineering from The Pennsylvania State University, has authored more than 20 highly cited journal articles, and has been awarded seven patents on fuel cells and battery system design and operational strategies.
Moderator:
Lisa Arrigo, Editor, SAE Media Group
By registering for this Webinar you agree to receive product announcements and special offers from SAE International via e-mail. By submitting your personal information, you agree that SAE Media Group, an SAE International Company, and carefully selected Partner Sponsors of this content may contact you and that you have read and agree to the Privacy Policy (CA Residents refer to Section D of the Privacy Policy). You may opt-out from communications at any time. You may reach us at This email address is being protected from spambots. You need JavaScript enabled to view it..