Power converter design requires engineers to understand and analyze how integrated system requirements are met when making electrical subsystem design choices. From semiconductor selection to filter design, there are many parameters that have effects on performance, cost, and efficiency of power electronics. The multitude of options must be analyzed against one another to understand the best way to meet targets at the component and system level. Inherently, this analysis is a multi-physical problem, as electrical and thermal performance targets lead to tradeoffs between subsystems and design teams. This increase in complexity requires virtual analysis to streamline analysis and make design choices in a time-efficient manner, which is uniquely possible with the right tools. This 60-minute Webinar will walk through an integrated, communicative approach to design decisions for power electronics cooling and subsystem design.
Topics include:
Integrating cooling system design analysis into power converter optimization—instead of doing thermal and electrical analysis in parallel
How to convert CAD into calibrated cooling module representations
How results from thermal analysis can be used within pre-design optimization of the electrical system under multiple operating conditions
The benefits of electro-thermal optimization for power electronics at the component and system level
How electro-thermal optimization can be used directly to meet program targets and goals
An audience Q&A follows the technical presentation.
Speaker:
Joseph Solomon, Solutions Consultant, Gamma Technologies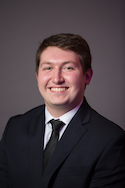 Joseph Solomon is a Solutions Consultant at Gamma Technologies (GT), where he focuses on electrification solutions. He assists GT users in battery design, e-powertrain system analysis, thermal management, and controls development. Joseph holds a master's degree in mechanical engineering from the University of Michigan, where he focused on Li-ion battery performance with an electrochemical mechanical model using GT-AutoLion.
Moderator:
Amanda Hosey, Editor, SAE Media Group

By registering for this Webinar you agree to receive product announcements and special offers from SAE International via e-mail. By submitting your personal information, you agree that SAE Media Group, an SAE International Company, and carefully selected Partner Sponsors of this content may contact you and that you have read and agree to the Privacy Policy (CA Residents refer to Section D of the Privacy Policy). You may opt-out from communications at any time. You may reach us at This email address is being protected from spambots. You need JavaScript enabled to view it..