Documentation and documented information requirements are evolving, as all things do, especially during periods of major technological innovation like the one we are in now. The ISO 10013 Guidance for Documented Information specifically addresses the documentation needs of a quality management system (QMS), but today's documentation needs are evolving beyond the QMS to documentation requirements for embedded software for Automotive SPICE, the ISO 26262 Road Vehicles – Functional Safety standard, and cybersecurity management systems such as the ISO 21434 Automotive Cybersecurity Standard.
In this 30-minute Webinar, the speaker—a certified Principal Assessor for Automotive SPICE and implementer and auditor of ISO 26262 and ISO 21434—will cover recommended documentation structures, process maps, processes, and work instructions using software. Chad Kymal was the US expert for ISO 10013 Guidance for Documented Information.
Topics include:
How to best integrate documentation requirements for the QMS
The new and evolving electric and autonomous vehicle standards
A Q&A session will follow the technical presentation.
Speaker:
Chad Kymal, Chief Technology Officer, Omnex Inc.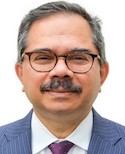 Chad Kymal is the Chief Technology Officer and founder of Omnex Inc., an international consulting and training organization. After graduating from the General Motors Institute (GMI), Chad spent many years working at General Motors and KPMG before founding Omnex in 1986. Over the course of his career, Chad has served on the Malcolm Baldrige Board of Examiners and has received numerous quality achievement awards. In addition to his bachelor's degree from GMI, Chad holds both a master's degree in industrial and operations engineering and an MBA cum laude from the University of Michigan. Chad Kymal, the US Expert and on the writing committee for the Documented Information Standard ISO 10013, as well as ISO/TC 176, ISO/TC 207, PC283 committees for ISO 9001:2015 (Quality Management), ISO 14001:2015 (Environmental Management) and ISO 45001 (Health and Safety Management Systems. Lately he and Omnex have been focusing on Functional Safety, Cybersecurity, and Automotive SPICE.
Moderator:
Amanda Hosey, Editor, Tech Briefs Media

By submitting your personal information, you agree that Tech Briefs Media Group and carefully selected Partner Sponsors of this content may contact you and that you have read and agree to the Privacy Policy. You may reach us at This email address is being protected from spambots. You need JavaScript enabled to view it..