It's an exciting time in automotive design. The fast-growing prominence of electric vehicles and the rise of new players in the industry are spurring OEMs to reconsider everything about how a vehicle is designed and manufactured, from the configuration of the interior to the materials used in assembly. These changes are reverberating throughout the industry and impacting design and production of cars with traditional internal combustion engines as well.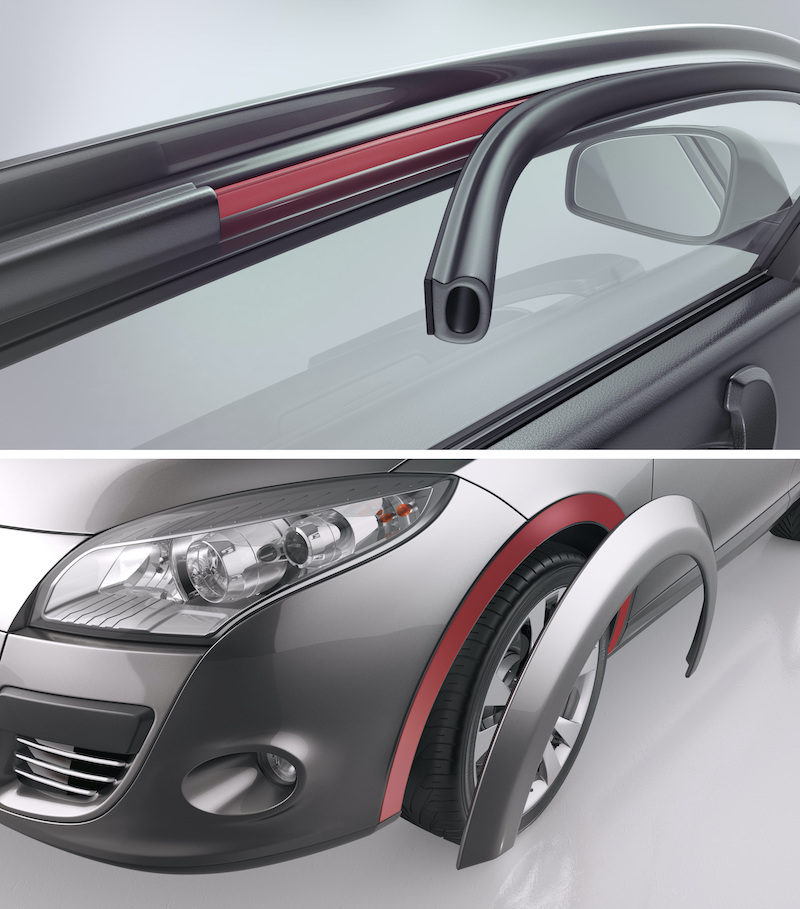 Some of the changes — dramatic shifts in the shapes of cars, increased use of sensors, and the popularity of large glass areas on the roof, among others — can be challenging to accommodate with traditional mechanical fasteners, i.e., clips. This 60-minute Webinar explores the popular attachment/sealing tape alternative, as recent product introductions have brought with them enhanced performance and ease of application that may make them appropriate for attachment scenarios not considered before.
Topics include:
Opportunities and challenges that dramatic changes — spurred in large part by the rise of EVs — bring to automotive design and manufacturing
An introduction to new sealing and exterior attachment tapes
A discussion of how tapes, overall, can enable design freedom, as well as a look at the ground-breaking enhancements these new tapes offer
An explanation of ways tapes can assist in automation and solve other production challenges
An exploration of common misconceptions about tapes that addresses potential hesitations or roadblocks to implementation
An audience Q&A follows the technical presentation.
Speaker:
Oliver Lingk, Ph.D., Application Engineering Specialist, 3M Automotive and Aerospace Solutions Division

Dr. Oliver Lingk is an Application Engineering Specialist for 3M's Automotive and Aerospace Solutions Division, technically supporting 3M's customers in the field of automotive attachment and adjacent areas like automation. Before this position, he was part of a cross-divisional group focusing on vehicle lightweight solutions. While those appointments were about "using 3M products," he also has knowledge and experience about "manufacturing 3M products" during his 3M career. This includes developing and qualifying new 3M processes as a Manufacturing Technology Specialist, as well as improving those as a Lean Six Sigma Black Belt in Manufacturing. The resulting deep knowledge of real-world manufacturing processes today forms a strong foundation when supporting customers while facing real-world challenges. He holds a doctoral degree in mechanical engineering from Aachen University, Germany.
Moderator:
Amanda Hosey, Editor, SAE Media Group

By registering for this Webinar you agree to receive product announcements and special offers from SAE International via e-mail. By submitting your personal information, you agree that SAE Media Group, an SAE International Company, and carefully selected Partner Sponsors of this content may contact you and that you have read and agree to the Privacy Policy (CA Residents refer to Section D of the Privacy Policy). You may opt-out from communications at any time. You may reach us at This email address is being protected from spambots. You need JavaScript enabled to view it..
---