Metal additive manufacturing (AM) is a rapidly growing technology used to create high-quality metal parts that were previously impossible to manufacture. Now, with access to larger format printers that feature build chambers over 500 mm across, engineers are looking at new possibilities for AM implementation. For applications like tooling inserts, larger systems offer an ideal solution in terms of size; however, there are still challenges to implementing the technology. Despite years of experience printing inserts on smaller systems, there remain significant hurdles to scaling up their designs.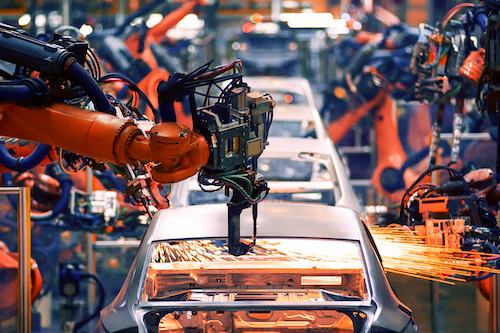 This 60-minute Webinar will delve into the challenges of AM tooling and how advanced metal AM technology helps overcome them. It also will examine how the larger build plates give tooling designers access to larger format printing for die inserts with a quality surface finish — a full order of magnitude beyond what previously existed in the industry.
Topics include:
Introduction to AM tooling
Challenges of AM tooling
Benefits of AM tooling
Overcoming the challenges of AM tooling
Future of AM tooling
An audience Q&A session will follow the technical presentation.
Speakers:
Michael Harsch, Technical Sales Engineer, Velo3D

Velo3D Technical Sales Engineer Michael Harsch has a strong background in mechanical engineering with a focus on product development in aerospace applications. After five years of building fundamental knowledge in LPBF-process technology and applications, Michael joined Velo3D where he consults customers on how to solve their manufacturing challenges.
Paul Hollowaty, Sales Director, Midwest, Velo3D

Paul Hollowaty serves as Velo3D's Director of Sales for the Midwest. A dynamic and experienced sales leader and advocate for advanced manufacturing technologies, Paul has significant experience in LPBF, EBM, metal binder jetting, cold spray additive manufacturing, FDM, PolyJet, SLA, and SLS, as well as conventional manufacturing such as CNC machining, injection molding, and machine building. For almost two decades, Paul has used his vast knowledge and experience to help businesses identify and solve their most difficult manufacturing challenges by aligning their needs with new and exciting manufacturing solutions.
Moderator:
Amanda Hosey, Editor, SAE Media Group

By registering for this Webinar you agree to receive product announcements and special offers from SAE International via e-mail. By submitting your personal information, you agree that SAE Media Group, an SAE International Company, and carefully selected Partner Sponsors of this content may contact you and that you have read and agree to the Privacy Policy (CA Residents refer to Section D of the Privacy Policy). You may opt-out from communications at any time. You may reach us at This email address is being protected from spambots. You need JavaScript enabled to view it..
---