Semiconductor optical amplifiers (SOAs) and distributed-feedback (DFB) lasers are critical in photonics systems like optical communication and automotive coherent LiDAR. Both applications are required for high optical power sources to achieve longer range and greater detection distance.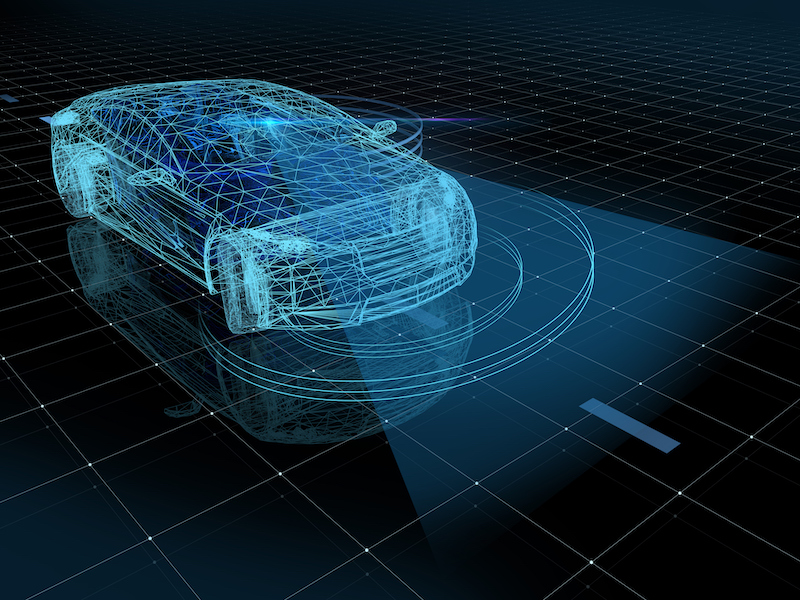 Cutting-edge InGaAIAs-based DFB lasers offer users high output power with low threshold currents that are a cost-effective and high-performance solution for amplifying a single mode coherent laser. Likewise, some advanced epitaxy and SOA waveguide designs can achieve high-gain and high-saturation output power for automotive FMCW LiDAR and optical communications.
When a DFB laser and SOA are properly paired, together they can achieve a superior detection range for LiDAR or transmission distance for optical communication and data centers. This 30-minute Webinar will provide insight into choosing the best high output power SOAs and DFB laser diodes for various high-performance optical and photonic systems. An audience Q&A session will follow the technical presentation.
An audience Q&A session will follow the technical presentation.
Speakers:
Sidi Aboujja, Ph.D., Chief Technology Officer, SemiNex

Dr. Sidi Aboujja has more than 20 years of experience in the design and development of best-in-class semiconductor products and currently serves as SemiNex's Chief Technology Officer. His career has included tenures at well-known companies within the semiconductor laser industry including Excelitas Technologies and PerkinElmer Optoelectronics. Dr. Aboujja holds a master's degree and doctorate in optoelectronics and electronics from the University of Metz as well as a doctorate in physics from the University of Sherbrooke. He holds several design patents and has published numerous technical articles on next-generation semiconductor designs.
Daniel Chu, Ph.D., Vice President of Marketing, SemiNex

Dr. Daniel Chu serves as Vice President of Marketing for SemiNex, where he shares his technical laser expertise and marketing knowledge to assist customers in developing best-in-class laser systems. He is a laser physicist with extensive experience in semiconductor laser product management and applications engineering, which he developed over more than 25 years working in the laser and optics industry including tenures at well-known companies such as OSRAM and SDL. Dr. Chu has developed a benchmark calculator based on LiDAR physics to deliver the target performance for high-speed autonomous vehicles and works directly with LIDAR customers to optimize their LIDAR designs for both performance and cost. He holds a master's degree and a doctorate in electrical engineering from Northwestern University.
Moderator:
Amanda Hosey, Editor, SAE Media Group

By registering for this Webinar you agree to receive product announcements and special offers from SAE International via e-mail. By submitting your personal information, you agree that SAE Media Group, an SAE International Company, and carefully selected Partner Sponsors of this content may contact you and that you have read and agree to the Privacy Policy (CA Residents refer to Section D of the Privacy Policy). You may opt-out from communications at any time. You may reach us at This email address is being protected from spambots. You need JavaScript enabled to view it..
---