In the fast-growing domain of electric vehicle development, many challenges exist. Range anxiety and cost are adoption barriers, in addition to challenges with hardware and software related to design complexity. It is extremely important to have tools and processes that deliver efficiency throughout the design cycle as well as in the final product.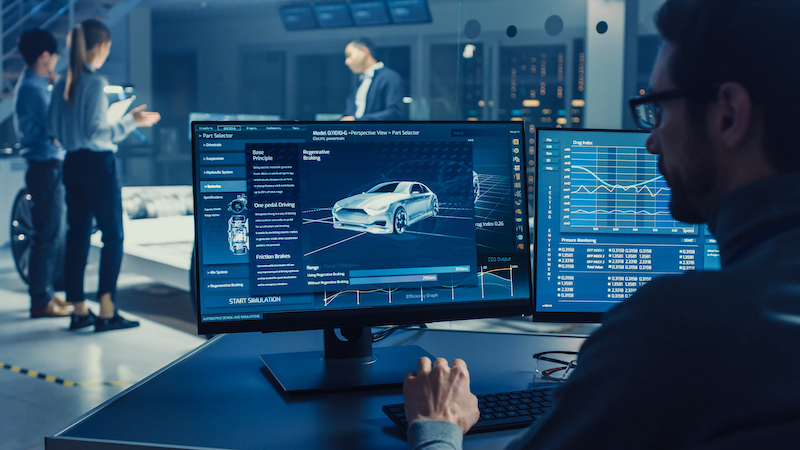 This Tech Talk discusses how a unified virtual prototyping solution, which addresses the multi-discipline needs of system, electro-mechanical, and embedded software domains, can help to "shift left" the design phase and accelerate testing efforts. The "shift left" practice enables finding defects early in the software development and testing process.
The presentation includes a case study that looks at early verification requirements with fast, highly abstracted simulations, all the way through to highly refined simulations, and progresses through the design cycle.
Topics covered include:
A study of a high-level kilometer range, starting with the electromechanical system
An AUTOSAR application software simulation combined with a refined electromechanical plant simulation for accelerated development
Running a high-fidelity full software stack simulation with highly refined power electronics, serving as a foundation for full system verification
Speaker:
Kevin Brand, Senior Manager, Applications Engineering, Synopsys
Moderator:
Lisa Arrigo, SAE International