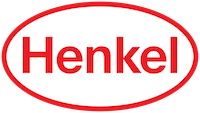 With market research studies projecting long-term growth in battery-powered electric vehicles (EVs) and plug-in hybrids (PHEVs), innovative research in both electronics and battery technologies has been fueled by demand for improved safety, life span, performance, and cost. These challenges require innovative thermal materials to maximize heat transfer and minimize thermally induced stress on batteries, as well as sealing, bonding, and coating solutions to protect, strengthen, and enhance vehicle performance.
While much has been published about the impact of extreme temperatures on battery systems used in EVs, liquid cooling appears to be the preferred and primary method used to regulate battery temperatures. Here an organic refrigerant is designed to circulate through a cold plate to enable thermal management and temperature control of the battery system. However, designers often overlook fundamental details and the importance of thermal interface materials (TIMs) in the overall performance of a battery management system. The purpose of this 60-minute Webinar is to provide technical guidance into the key critical-to-quality requirements (CTQs) needed to optimize TIM selection for a typical new energy vehicle (NEV) battery application.
Challenges faced by designers include packaging and integrating batteries into the traditional vehicle architecture. Through a variety of available chemistries, they have the freedom to create complex geometries from a wide choice of materials to efficiently package the battery and integrate it into the vehicle structure. Also, bonding with adhesives, as compared to welding or fastening joining methods, vastly improves cycle time and drives down overall costs in order to meet the mass production demands as the EV market continues to grow.
An audience Q&A will follow the technical presentation.
Speakers:
Mark Amberg, Business Development Manager, Automotive Thermal Interface Materials, Henkel
Eugene Chung, Business Development Manager, e-Mobility, Henkel
Moderator:
Lisa Arrigo, SAE International